Buying or even maintaining one's own residence has been an escalating issue in the current economic environment. Yet, even with the hardships that many face, there are individuals poised and prepared to make real estate and long-term investments. It is nice to know that even during harsh financial times, people still have the motivation to give credit where credit is due.  In the case of law enforcement officials and firefighters, the credit will soon come in the form of financial relief when looking for a new dwelling in Arizona.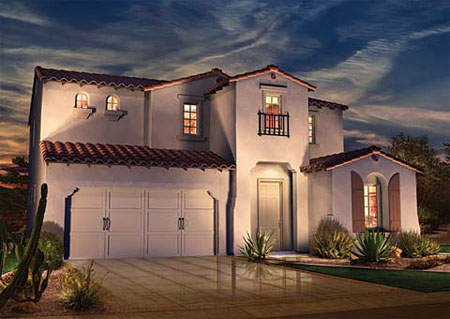 Shea Homes Arizona recently launched a new program that will help local hero's purchase a new home. The program aims to make the home buying journey smoother for retired police officers, firefighters, teachers or anyone active or retired from the military. I, personally, think the incentive is an outstanding offering for the individuals who help make this country such a safe and evolving place to live.
Shea Homes says the program was inspired as a way to say "thank you" to those who serve our country by offering them a 1% base price credit on the purchase of a new Shea Home.  Since the credit is offered by the Arizona branch of Shea Homes, the program is only valid on homes purchased in Arizona. Proof of current or previous employment may be requested.  A downloadable certificate is required in order to receive this discount and must be presented on home buyer's first visit to the Shea Homes' community of their choice. The form can be found on the company's Web site for interested parties.
"Shea Homes wants to say 'Thank You' to the many dedicated Valley citizens who help keep us safe as well as to teachers who help inspire and mold our most important asset, our children," said Ken Peterson, Vice President of Sales and Marketing for Shea Homes.  "These unsung heroes are of vital importance to us, and Shea Homes wanted to find a way to recognize them, and ultimately help them enjoy the benefits of home ownership."
Shea Homes builds high quality homes and neighborhoods in some of the most amenity rich communities across the Valley.  The company currently has communities in Peoria, Litchfield Park, Chandler, Gilbert, Queen Creek, Maricopa, Buckeye, Goodyear and Phoenix.
To learn more about this promotion or for information on any Shea Homes community, call 480-348-6000 or visit their Web site at www.sheahomes.com/arizona.