The popular home décor chains will be nestling into their new digs at Scottsdale Quarter on March 26th.
Known for their affordable home decorating items that exude a modern and contemporary flair, west elm will be received at its new home across from the ever-popular Kierland Common shopping plaza by excited Valley shoppers brimming with anticipation. The buzz is already swirling around town, as west elm prepares to open one of its more than 40 store locations here in the Valley of the Sun. The opening of the new location on the Southeast corner of Scottsdale Road and Greenway-Hayden will be the company's first in Arizona.
It will be at Scottsdale Quarter, which will also house numerous other retail shops including Williams-Sonoma Home (we'll get to that later), that west elm will offer a multitude of products, furnishings and accessories all boasting its signature style.
Another upside to having this home retail haven so nearby is that fact that the west elm design philosophy is an ideal fit for sleek lines of true Arizona architecture. Whether your home features contemporary desert appeal, modern Italian nuances, craftsman style carvings or the like, the west elm product line will surely provide just the pizzazz for any particular design inspiration. Shoppers can look forward to unique designs like those pictured below.
We love the Bridge coffee and side table in chocolate oak.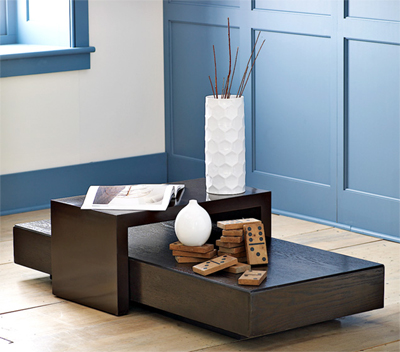 West elm is known for its interest-garnering wall art like the Sunburst Wire piece pictured here.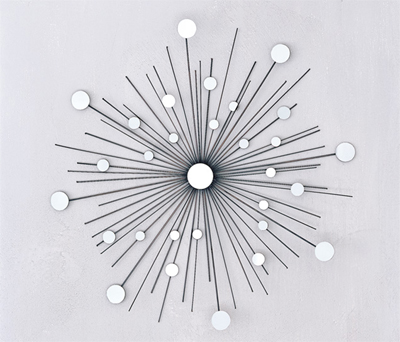 The products at west elm can furnish an entire room, from anchor pieces like beds and side tables to accenting the space with any accessory imaginable. For more information or to pick out products prior to the opening, visit www.westelm.com.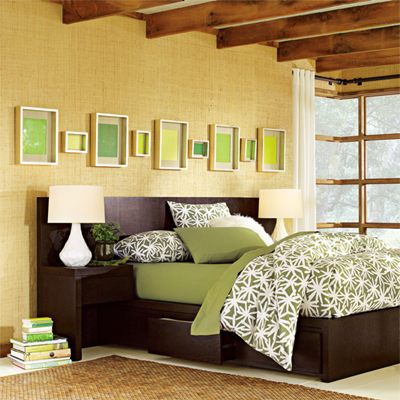 Also adding to the ever-growing excitement of the Scottsdale Quarter development is another Arizona first, the Valley's premier Williams-Sonoma Home store. While the Williams-Sonoma brand is one we have all come to trust in our kitchens over the years, their most recent endeavor in providing top-quality furnishings for all other areas of the home has been extremely well-received. Williams-Sonoma Home stores have already been established in other high-end areas of interest, West Hollywood and Palo Alto, Calif. to name a few, so a new place in the posh confines of North Scottsdale was the next logical step.
We are fond of the classic lines in the Presidio Collection, pictured below.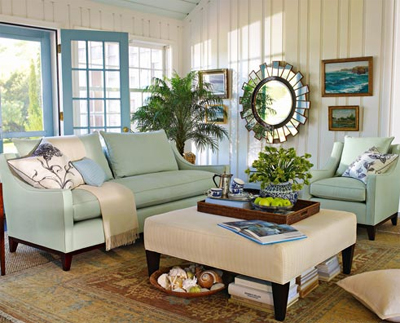 The products at Williams-Sonoma Home can be used to furnish any room in the home to a tee.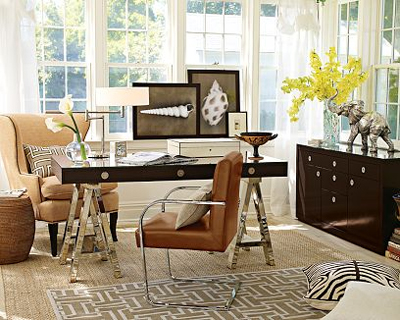 To learn more or just peruse the types of items that will be offered, check out www.wshome.com.