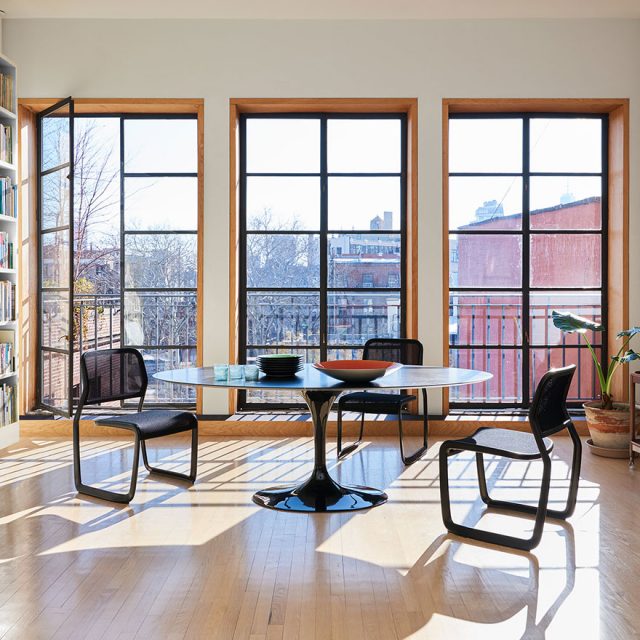 The luxury design brand, Knoll, has just unveiled its newest sleek seat: Newson Aluminum Chair by Marc Newson. Newson is designed in collaboration with Knoll's design director, Benjamin Pardo, and takes inspiration from the Mies van der Rohe's Tugendhat Chair. "Newson's Aluminum Chair really pays tribute to Mies's Tugendhat Chair, employing a similar reverse cantilever. This reverse cantilever evokes a visual weightlessness and renders an incredibly simple profile, where the seat floats effortlessly and is joined to the back via the legs of the chair," says Pardo in a press release.
Newson has a tightly knit mesh seat and back so the chair has a more comfortable, residential feel and is soft to the touch.
The Newson Aluminum Chair will be available in June and will be offered in three frame colors: black, warm white and gray; and six mesh colors: black, gray, blue, red, yellow and white. The stacking chair will be available in both armed and armless versions.