For over the past 20 years, we've celebrated the Valley's best. From the top businesses and professionals to the people who make it all happen, Arizona Foothills Magazine's annual Best of Our Valley contest recognizes Arizona's crème de la crème across more than 400 categories. From the best doctors and best resort down to the best cup of coffee you can find around town, each Best of titleholder is chosen by those who know the city best – our readers.
Each week, we'll be highlighting individual winners from Best of Our Valley 2018, who share their advice, insights and thoughts on what it means to be a part of this exclusive list.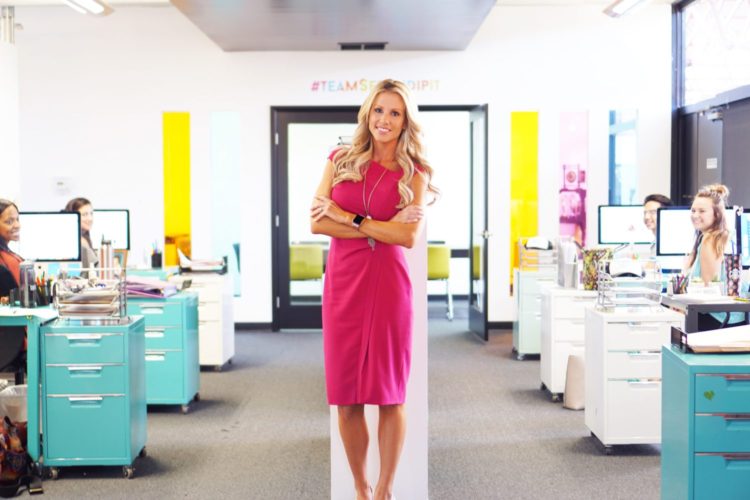 The Best of spotlight is on Melissa DiGianfilippo of Serendipit Consulting, who claimed the Valley's Best Female PR. Congrats, Melissa!
AFM: In a brief 2-3 sentences, please tell us a little bit about you!
Melissa DiGianfilippo (MD): I am co-owner of Serendipit Consulting, a leading marketing and PR agency based here in the Valley and we're actually celebrating our 10 year anniversary this year. I'm also a wife, mother of two amazing girls, and have a passion for fitness and travel.
AFM: What does it mean to you to be a Best of Our Valley winner?
MD: It's definitely an honor to be named a Best of Our Valley winner, especially in my category of female PR professionals. I've been working in PR for almost 15 years and know many of my talented peers here in the Valley. I am proud of the work I've accomplished for my clients, and the team I've built to help tell my clients' stories to the world. This kind of recognition is fuel to find new ways to progress and disrupt my industry.

AFM: What's your favorite part about being the Best of Our Valley's Most Influential in Valley Food?
MD: I'm so used to putting my clients front and center in the media, that it's been fun to be on the other side of that for a change.
AFM: What advice would you give to others to be the "best" in your field?  
MD: I think many professionals in my space still approach PR with a super traditional mindset, and that just doesn't work anymore. Media has changed, and the way we influence and reach influencers has changed. To be great in this space, you have to be flexible and willing to adopt a custom approach for every single client – there is truly no cookie cutter way. The other important element is measurement. Since I started in this space, measuring PR efforts has always been that taboo topic that no one wants to address. I have been working hard with my team and some extremely smart people in my industry on finding new ways to really measure PR efforts to show clients how our efforts roll up to their key performance indicators and goals. In my opinion, it's an exciting but extremely challenging time to be in the PR space, but I absolutely love it.
AFM: Have you seen any benefits as a result of being a BOOV winner?
MD: Tons of people in the community and even nationally have reached out congratulating me, which is an awesome feeling. In general, being recognized by peers and the local community in something like this is so great for my company as a whole. 
AFM: How do you put your "best" foot forward every day?
MD: I do my best to wake up and approach every day as a new opportunity to be better than I was the day before. As an entrepreneur, every day presents some new obstacle or challenge that could absolutely demolish my positive attitude for the day, but I do my best to refuse to let that happen. If you ask my team, they will tell you that I walk into the office every day with a smile on my face, and I take time to walk the office and say hello and chat with every single person. This is not always easy to do when I'm slammed with meetings back-to-back all day, on deadline or dealing with a challenging issue, but it's a priority for me to build that personal connection with my team and to make every single person in my company feel important.
Be sure to get your copy of the April 2018 'Best of Our Valley' issue of Arizona Foothills Magazine, a tell-all guide to the best people and places in the Valley of the Sun.
Interested in participating or want to recommend a business, professional or individual for Best of Our Valley? Best of Our Valley 2019 is now accepting nominations. Click here to find out more!