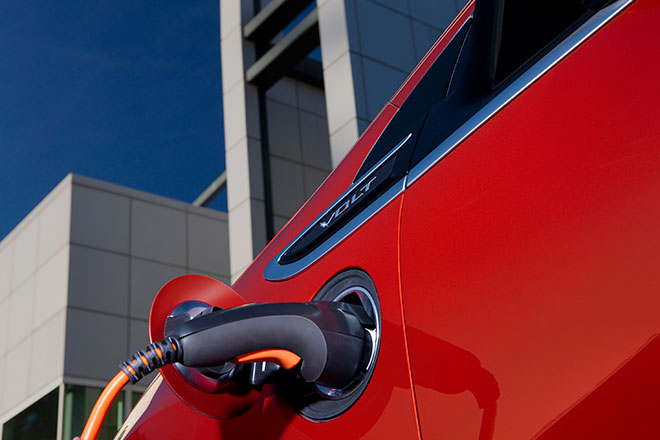 We live in Phoenix Arizona, the Valley of the Sun, a fact that hits home every summer as droves of Phoenix Valley residents head out to the lakes and rivers, caked in sun block and over sized novelty sunglasses, ready to fight off the rays.  But what if we didnt fight the sun, but rather embraced it, making this Valley of the Sun into a Valley of Solar Energy independence?  It is very doable, and the California based company SolarCity is making it happen.  The company has started offering solar energy charging stations in 11 states, including Arizona.
"It allows for the carbon-free lifestyle. You can go EV and PV and drive on sunshine power," said Ben Tarbell, vp of products for SolarCity. "There are a lot of environmental and economic benefits for our customers.  There are a significant number of mainstream electric vehicles available, and our customers are asking for this," he said. "The market is catching up. We're seeing an uptick in demand for this."
The cost of the basic kit is $1,500 installed, which is shockingly affordable.  If you are thinking about buying any one of the great electric vehicles hitting the market or due to hit the market, then you should seriously consider investing an extra $1,500 in a charging station.
Phoenix Valley auto enthusiasts should plan on attending the Phoenix Arizona International Auto Show to learn about the most recent concepts and innovations in the auto industry, including all of the latest technologies and ideas in the way of electric vehicles and solar powered cars, taking place at the Phoenix Arizona Convention center over Thanksgiving weekend.