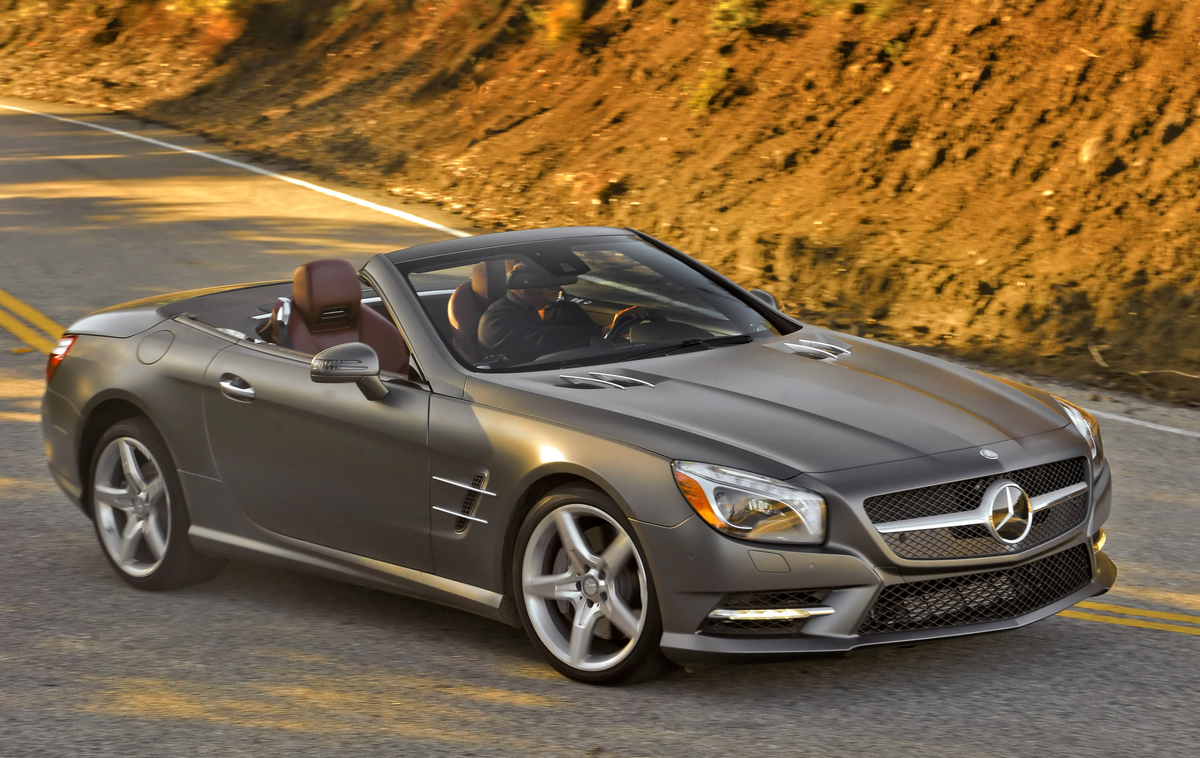 A few months ago, when Mercedes first introduced the redesigned SL, I deemed it "seriously cool." Now, having spent a full week behind the wheel, I can honestly state that my original assessment, while true, was also a serious understatement.
Checking off the boxes on the SL's extensive features list, or merely glancing at the vehicle itself, you absolutely get a feel for its cool factor. Exquisite good looks? Check. Breathtaking performance? Check. Massaging, heated, cooled seats? Check, check, check. Magic Sky Control panoramic sunroof, plus a retractable hardtop? Check and check.
But actually slipping into the bolstered, dynamic seats, pushing the button to make it roar to life, you get the sense that you are in for a transcendental driving experience. And the SL does not disappoint. I have rarely had this much fun behind the wheel, or turned so many heads.
It's downright dangerous, seducing you to the upper limits of the speedometer before you even realize it. The ride is exceptionally smooth, cornering with aplomb, with safety systems that keep you between the lines and at a safe distance from vehicles in front of you. During sharp maneuvers, optional dynamic seats move and bolster to keep driver and passenger firmly in position, and when the top is down, the optional Airscarf fan below the headrest blows warm air on the occupants' necks to increase comfort.
With the top up, the hard top renders the SL as solid and quiet as any fixed top sports car. Even though it is low to the ground, this roadster absorbs all road imperfections before they reach the cabin. The convertible top retracts at the touch of a button, folding neatly into the trunk, leaving space underneath for a respectable, if not copious, amount of storage.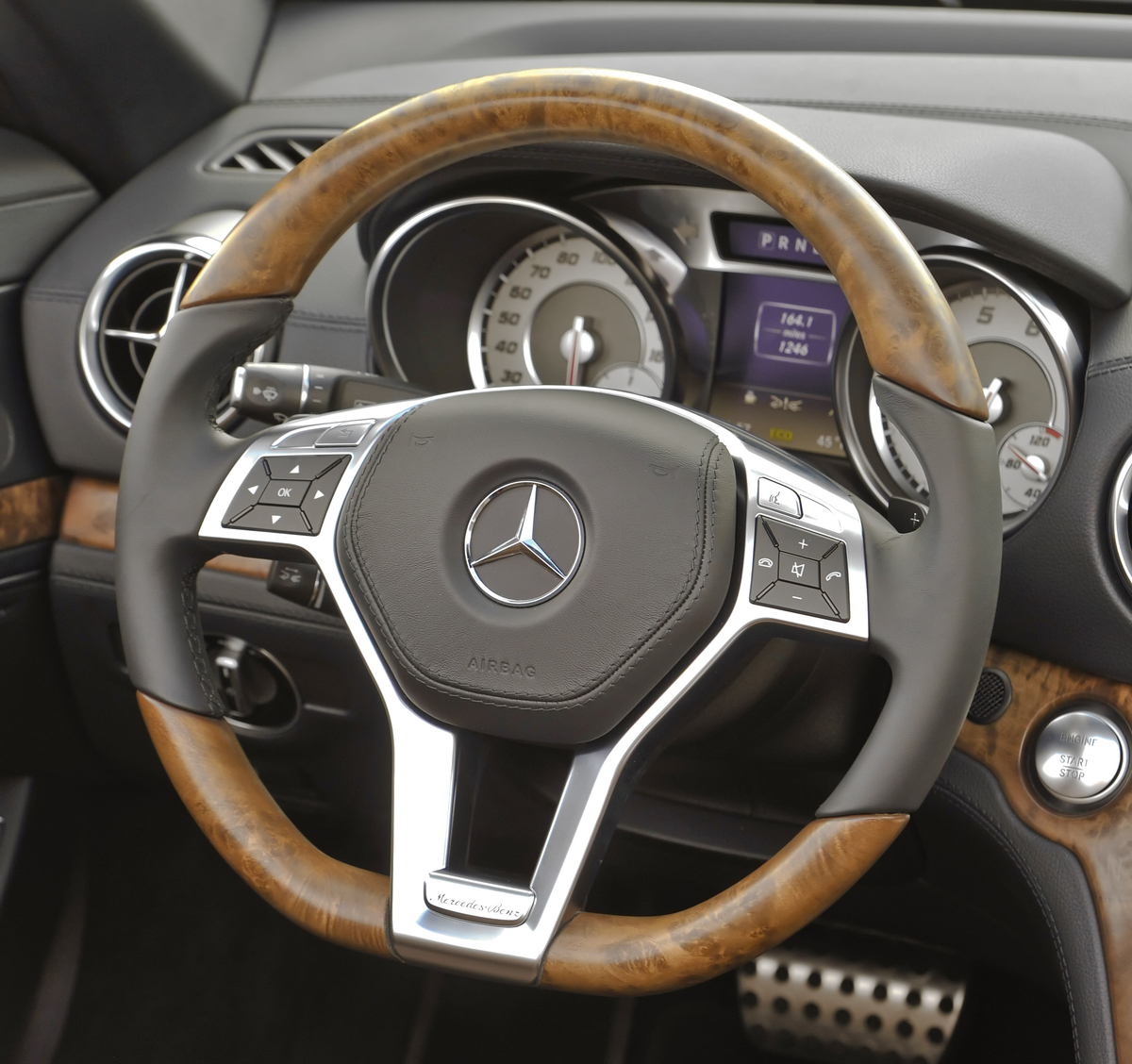 The interior is supple and attractively trimmed with real wood trim, with the multitude of operating functions housed in an intuitive system, accessible via a knob on the center console. The standard harmon/kardon sound system makes your personalized driving soundtrack practically come to life; an even bigger Bang & Olufsen BeoSound system is optional.
The SL is about as much fun as you can have on the road. It's nimble and powerful, beautiful and seductive. Everything you could want in a roadster, and then some.
Vital stats:
Pricing and trim levels:
SL550 ($105,500) – Full power accessories, ECO start/stop system, power retractable hardtop and panorama roof, multi-function three-spoke steering wheel, burl walnut and black ash wood trim, eight-way airbag protection, Attention Assist safety system, sun-reflecting leather upholstery
SL63 AMG ($145,800) – Wood trim replaced with carbon-fiber trim; upgrades to 5.5-liter bi-turbo 530-horsepower engine
SL65 AMG ($212,240) – Upgrades to a 621-horsepower V-12 engine, and additional AMG sport and performance systems.
Engine and transmission: 4.6-liter twin-turbo V-8 with 429 horsepower; 7-speed automatic transmission with paddle shifters
Fuel Economy (city/highway/combined): 17/25/20
Safety Ratings: Not yet rated