When Fiat returned to our shores in 2012 with the beloved 500, we were delighted to have a spunky little road car with all the character of the Mini Cooper sans the big price tag. The 500 came packed with Italian flare and respectable performance, especially in the Abarth edition. It also had a color line up that allowed you to visually 'taste the rainbow.' Fiats pint sized 500 made a considerable splash, but mostly as a toy for the young and single rather than a serious purchase for a responsible adult. Heaven forbid an adult with a family.
Then the 500L came along and added some much needed cubic feet, but at the expense of all the charm and quirkiness that made the original 500 so great. With sales down and the 500's cocktail for fun now four years old, Fiat has given us something brand new for 2016, the 500x.
Fitting into the subcompact crossover segment, the 500x still has the cubic space to be taken seriously, but happily, has managed to retained the playfulness of its little sibling. A wonderful balance between fun and functional.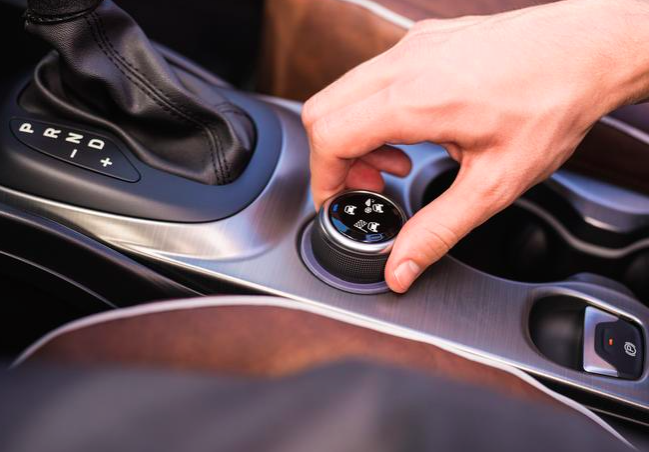 My model came with a 2.4L naturally aspirated four-cylinder, paired to Chryslers indecisive nine-speed transmission. A gearbox that should deliver big MPG's with so many forward gears, but instead can't commit to one to save its life. Especially at highway speeds. Unfortunately, it only offers so-so fuel economy, with a combined rating of 25 MPG's. You can get the 500x with a 1.4-liter turbo and a six-speed manual, but only in entry-level trim.
Acceleration leaves a lot to be desired in either engine. However, the nimble chassis and stiff suspension are a recipe for big smiles once you finally get up to speed. There is some twitchy feedback through the steering wheel and road noise is unusually loud above 60mph, but in general, this nimble little skittle is a delight to throw around.
From a design perspective, the 500x retains all the circular cues that make it easy to identify as a Fiat from any distance. Its round shape, curved lines and italian flare make it visually light and fun. Especially sprayed in 'Rosso' red. 17" aluminum wheels, halogen headlamps and brightly finished door handles and exhaust tip round off the new look nicely.
Step inside and the circular theme continues with round knobs, controls, and a design direction that remains, overall, very Italian. My model came with black and grey interior colors, cloth bucket seats set low and several high end touches like a leather-wrapped shift knob and padded steering wheel. While I enjoyed the thickness of the wheel in my hands, I found the controls to be awkwardly placed for a 'ten and two' hand position. I was reminded of this clunky design almost every time I had to turn the wheel, which as you would expect, was often.
For a low price, the Fiat 500x gives you a lot. There's a media hub with USB connection and Bluetooth voice command that comes standard. For a few more euro you can get a back-up camera, blind spot detectors, power seats with lumbar support and heat for your hands and butt through the steering wheel and seats. Cargo space is meager, but the ceiling is high enough for tall occupants. Rear seats are best left for the little ones.
When building a car like the original 500, a vehicle intended to be played with more than used as a serious daily commuter, you have lots of room to take risks and be quirky. The 500x doesn't have the same creative wiggle room. It's trying to fit into a segment already brimming with great options, like the new Jeep Renegade, Mazda CX-3 or Honda HR-V. The new 500x makes it clear that Fiat has learned a lot from the shortcomings of the 500L. They've succeeded in birthing a bigger 500 without losing all its spirit in the process, but there's still a few character flaws to work out.
Price as tested: $24,700