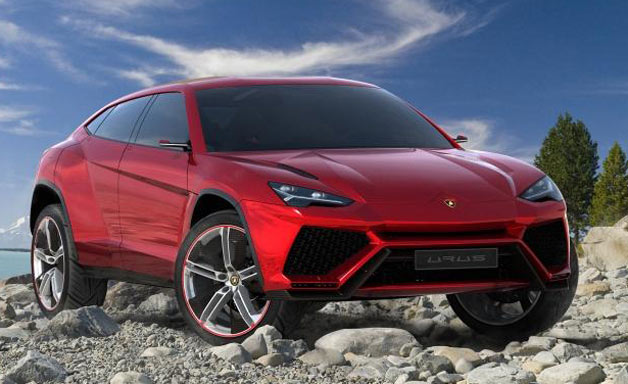 Lamborghini: Glamour, spies, intrigue, love affairs, sunny Mediterranean  locales, etc.  All of these things come to mind when we think of the legendary Italian brand.  But SUV?  Not so much, or at least not until now.
After teasing the debut of a Lamborghini concept for more than three years, the Italian super car manufacturer has officially announced the coming debut at this year's Beijing Motor Show (and leaked some photos to offer a glimpse).
There have been leaks of the concept, currently labeled the Urus, here and there since the idea came to light, but they have been ever changing, undergoing multiple tweaks to both interior, exterior, and the mechanisms going on under the hood.  But one thing has remained the same throughout, and that is that Lamborghini is trying to offer the performance, prestige, and luxury of one of their super cars within the context of a more spacious and family friendly SUV package.
This is not to say that the Urus is intended only for families.  Far from it, Lamborghini, with the performance package that follows, seeks to truly create a super SUV, something that will allow the wealthy and discerning outdoors or road tripping enthusiast to take things to the next level in every way.
Industry insiders suggest that the Urus will likely be sharing its platform with the next-generation Porsche Cayenne, Audi Q7, and the upcoming Bentley SUV(stay tuned to Vroom for more information on that), but is said to be roughly 220 pounds lighter than all of the aforementioned vehicles.  Power will be provided by a 5.2-liter V10, producing around 584 horsepower.
Phoenix Valley luxury and performance enthusiasts can keep an eye out for the eventual production version of the Urus, as well as view current production model vehicles, at Lamborghini North Scottsdale.