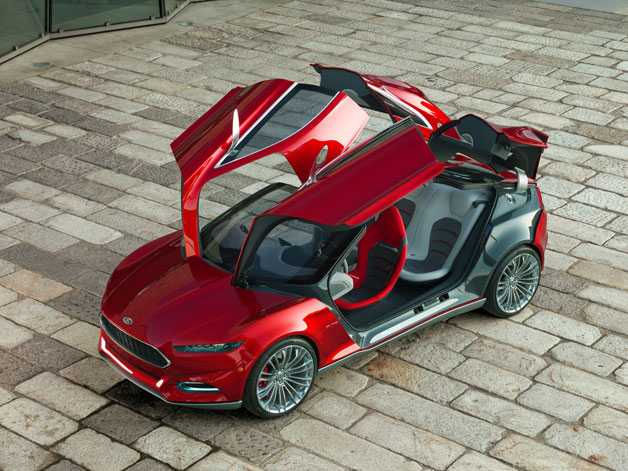 Back to the Future 2, released in 1989, brought with it a myriad of concepts and ideas of what a high tech future might look like.  This was true most specifically for communication and automobiles…and of course time travel.  Time travel aside, not everything contained within the movies mixed utopian-dystopian future seemed all that far fetched.  Do we have flying cars?  Well, not really, but we have electric cars.  Do we have hover boards?  Well, no, but the kids have gotten really good at skate boarding.
In the area of communication, the movie fell far short of reality, failing to predict the smart phone revolution by a long shot.  Why I bring this up is because Back to the Future 2 was set in 2015, only three short years away.  This soon looming date of convergence is true for many Sci-fi classics set in a not too distant future.  Many tech enthusiasts are curious as to how far we can advance on the circuit board level, if not the hover board level, in competition with science fiction's predictions.
Take the automobile.  After electric-hybrid technology, the second largest segment of advancement is coming from the communication sector.  We are trying to make our cars in four wheeled versions of the biggest tech breakthrough of our time, the smart phone.
The yearly showcase for such advancements and innovations is the Consumer Electronic Show, or CES, which takes place each January in LasVegas.  There was a time when the show was restricted to stereo, television, and video game design houses, but in recent years the smart phone and the automobile have taken center stage.  The two technologies are converging, and there is nothing that we can do about it…nor would we want to.
This year Ford(a big player at CES for the past four years) is set to not only debut the new Evos Concept, but is also debuting a number of Ford Sync controlled apps that is double the number of the previous year.
The doubling of the amount of apps means that Ford is moving closer to the fusion of the smart phone and the car, opening up new and novel possibilities for navigation, retail selection, social networking, music and radio play, and who knows what else.  Ford has stepped up to the forefront of this technology in the American auto sector, and this is a strong sign that they have no plans of slowing down.
The Evos' presence is particularly important, as it outlines Ford's plan for a cloud-connected vehicle, and there's a chance we'll see those concepts evolved even further at CES.  The Evos, as detailed in a  previous article on Vroom, has set a new standard not just for Ford auto design, but for North American design as a whole.  If there is one thing that engineers and electronic whizzes appreciate, it is the hard work and inspiration put into a truly quality and alluring design.
While CES is not open to the public, Phoenix Valley auto and tech enthusiasts can view and test drive any current Ford model at their local Phoenix Valley Ford dealer, and they should keep an eye out for the Evos to come out of concept mode and into production mode very soon.