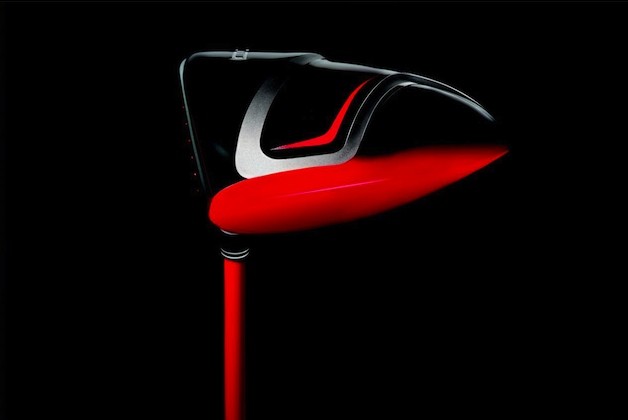 Athleticism, it could be argued, is the finest art. The hours and years an athlete spends toning the body and mastering a craft result in a finely tuned game, an enviable level of aesthetic fitness, and of course fame and fortune. The pro athlete is an icon, much like a fine automobile brand.
If the athlete is both icon and artist then shouldn't it make sense that those who know the most about muscular iconography and fine art, like Italian sports car designers, would also design the tools of the athletes trade? Ferrari, teamed with Cobra Puma Golf, says yes.
"We saw an opportunity in the current marketplace to bring the Ferrari Golf Collection to life," commented Bob Philion, President of COBRA PUMA GOLF. "It's a high end collection the golf industry has never seen before; bringing together the best of COBRA PUMA GOLF enriched with the expertise of Ferrari in a superior product offering of equipment, apparel, accessories and footwear. We are thrilled to be working with Ferrari SpA on this long-term collection to bring a new, premium golf product line up to consumers."
The two companies have put together a complete golfing collection for the discerning player. Taking the style and cultural know how of Puma, Ferrari designers have added a sporty edge to the golfing tool kit, not to mention ultra lightweight materials and a more aerodynamic shape.
"The Ferrari Golf Collection Driver is a work of art," said Tom Preece, Vice President of Research and Development at COBRA PUMA GOLF. "We worked with Ferrari engineers to create a truly impressive driver that reduces drag and delivers fast club head speed. This results in maximized distance in a beautiful driver. To add to the allure, the driver features a hand-stitched leather grip, a headcover made from genuine Ferrari leather, a premium Fujikura Motore Speeder Shaft and it is packaged up in a luxurious Ferrari Golf Collection Driver display box."
The new collection will be available starting in July 2012 in high end Phoenix Valley luxury shops. Stay tuned to Vroom for updates as to where the collection can be viewed and purchased this summer.