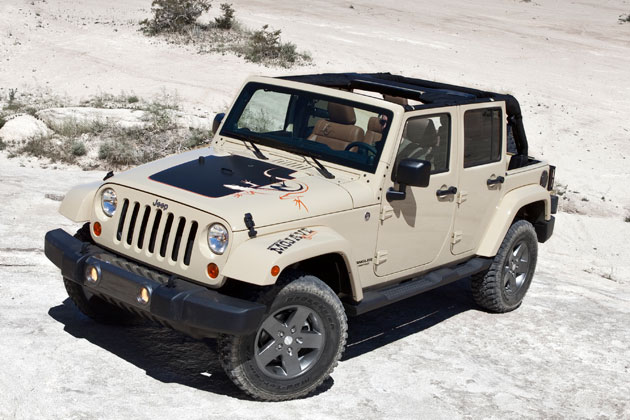 Off-roading has long been a favored pastime of the Phoenix Arizona desert dweller.  Whether you love the feel of turning your machine over mountains of dirt, or you relish the thought and experience of escaping from the beaten path and finding your own, four wheeling, particularly in the Phoenix Valley area, can offer a lot in the ways of recreation and exploration.
BUT, what about the gas?  With the economy the way it is, and the state of fossil fuels being what they are, does it make sense to pour gallon after gallon into a gas guzzling machine for pure non-utilitarian activity?  Apparently the major auto manufacturers have been asking the same questions.  Lets take a look at two results of this re-examination process.
The first is the new 2012 Ford Edge with EcoBoost.  This new Ford, according to the Environmental Protection Agency, has received a rating of 30 mpg highway.  This is quite good for a high performing real SUV, and places it 3 mpg highway ahead of its 2011 predecessor.  Ford states that this improvement is just that, an improvement, not  a sacrifice, as the 2012 model also steps up to 240 horsepower and 275 pound-feet of torque, a marked improvement over the 2011 model
Next we have the classic example of the desert dwelling off-roading SUV gas guzzling monster, the 2012 Jeep Wrangler.  The new 2012 model reaches 17 mpg city and 21 mpg highway, making 18 mpg combined. This makes it a thirteen-percent improvement over the 2011 model's 15 mpg city and an 11 percent boost over the old model's 19 mpg highway.  This to, like the Ford Edge, does not come as a consolation for a sacrifice.  The new V6 engine sports 285 horsepower and 260 pound-feet of torque.  The old 3.8-liter V6 was only good for 202 horsepower and 237 lb-ft of torque.
Phoenix Valley auto enthusiasts can view and test drive any current production model Ford or Jeep at any of their respective Phoenix Valley dealerships.  Phoenix Valley auto enthusiasts should plan on attending the Phoenix Arizona International Auto Show to learn about the most recent concepts and innovations in the auto industry, including all of the latest technologies and ideas in the way of fuel economy in recreational vehicles, taking place at the Phoenix Arizona Convention center over Thanksgiving weekend.