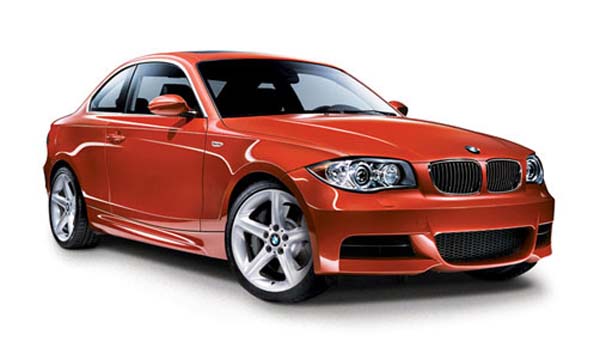 As any Phoenix Valley resident who has spent a Phoenix summer on the hot streets and freeways of the Valley can tell you, comfort matters.  Space is good, a high tech entertainment system is a princely luxury, but in the end we all know that, for Phoenix Valley drivers, climate control is King.  This is where the new 2011 BMW 128i Coupe steps up top the plate and delivers.
Climate Comfort: Electronic climate zone controls allow the driver to select a lower air temperature for around the head and chest than in the footwell. With automatic recirculation control, when a sensor detects certain pollutants in the air, such as carbon monoxide or ethanols, it automatically switches to recirculating air.  Twin active-charcoal micro-filters significantly help reduce air pollutants, such as dust, bacteria and odors, from entering the cabin.
Digital State of the Art: The state-of-the-art ConnectedDrive system has even more innovative features to keep you stay connected, wherever you go.  New features include Mobile Office, which can display smartphone emails and text messages on the iDrive screen when stationary and reads them to you via Blackberry while driving so you'll never have to take your eyes off the road.  Enhanced digital music functions allows you to view album titles and artwork.  And, you can even wirelessly stream music from your Bluetooth compatible phone or MP3 player through the audio system, which means you won't have to use the usual, necessary connection wires.
Navigation: With the route taken care of, you can concentrate on more important things – like enjoying every twist and turn along the way.  The optional onboard navigation system, controlled via iDrive, uses GPS satellites, a digital map and, where available, Real Time Traffic Information (RTTI) to guide you to your destination.  Choose the fastest route, the shortest route or the one that avoids traffic. Where available, traffic information is received by a separate radio tuner and then displayed on the navigation system.  You don't have to listen to a specific radio station, or even have the radio on, to receive updates every few minutes.  And you can see everything clearly on the large, high-resolution screen.
High Performing Safety: Rigorous twists and turns may provide for spirited driving, but they don't stand a chance at wresting control from your BMW. Dynamic Traction Control (DTC) makes sure of it.  DTC's electronic intervention helps prevent loss of vehicle control at a higher threshold before activating.  This allows sportier driving on dry roads and more flexibility when driving in more challenging conditions such as snow.
Phoenix Arizona auto enthusiasts can view and test drive the new 2011 BMW 128i at any Phoenix Valley area BMW dealer.