You've heard of ombré, sombre and balayage, but what about macaron hair? Colorist Shelley Gregory of Atelier Salon in Las Vegas might have just pioneered a new hair color trend with her rainbow-hued look that hits every sweet note.
"I wanted the hair to look and feel like walking into Ladurée, the French macaron shop," Gregory told Popsugar.
And just like that, Gregory's model was transformed into a hair unicorn. To achieve the look, Gregory strategically hand-painted an array of pastel colors in layers onto individual chunks of hair. The result is endless saccharine swirls of fantastical color.
To top the look off, glitter sprinkled on roots adds an extra bit of magic.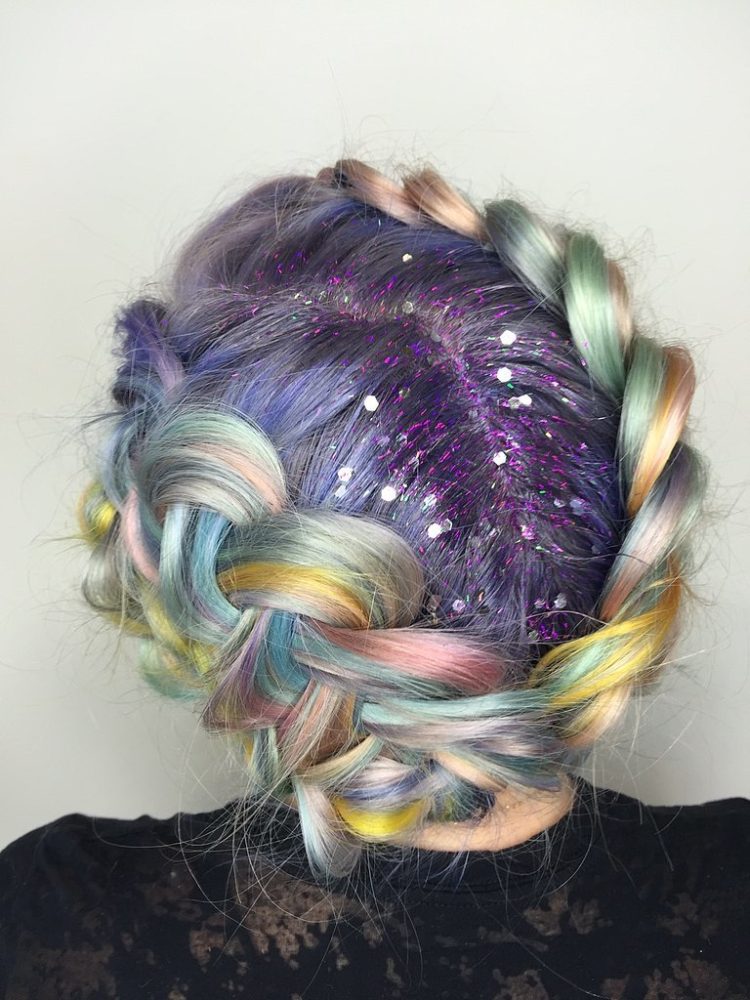 Source: Popsugar