Here we are just mere hours from Halloween and if you are still on the fence about what to wear, where to go or what to do, all hallows eve provides the perfect opportunity to try out looks that you would never normally do.
For instance, if you are not normally the type of girl to try lashes for fear that everyone will notice, Halloween is the perfect time to go as outrageous and full as you want without anyone giving you grief. In fact I don't know how many brides that I work with when asked the question "Have you worn lashes before?" respond with "Only on Halloween."
So here's your chance to really experiment and try those big thick fringy lashes, or better yet how about creating your own with feathers or adding a few rhinestones to your lashline for extra sparkle?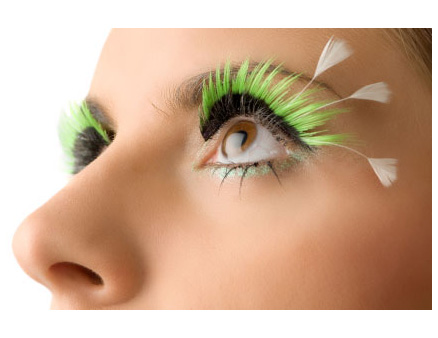 And for those girls that shy away from trying a new or different do, how about going with that big messy, ratted out hair? Here's your chance to see what you would really look like with a Snooki bump, a Mad Man updo, or that big sexy runway look like the one at Naeem Khan.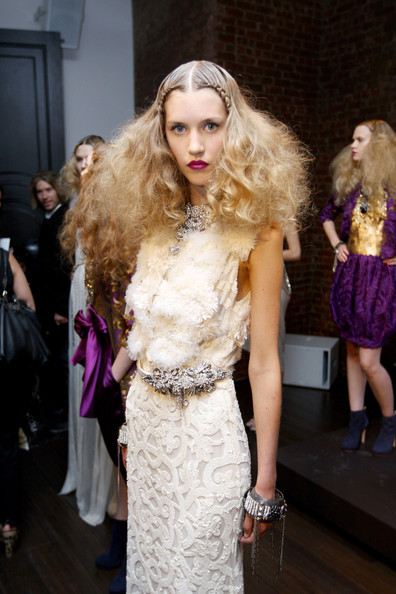 Or for even more drama here's the chance to try on those clip in extensions you've been thinking about buying but were too shy. But beware, if you are going to curl or tease your extensions make sure it's safe to do so without damaging them before a second use.
And, if you are feeling extremely daring in the hair department how about trying a bold wig like Lady Gaga? This is the perfect time to try out a new color, length or completely different look without people thinking you have gone mad at the office.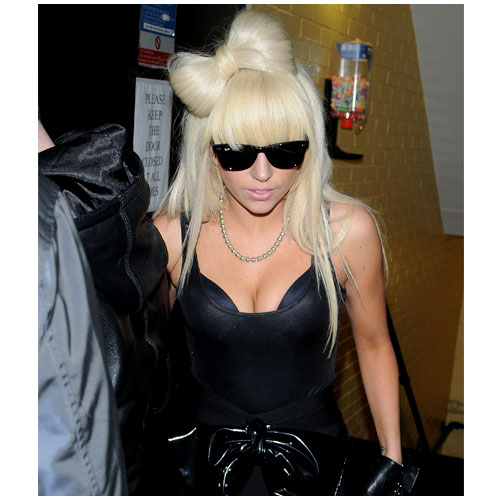 Deep, dark lipsticks are all the rage this season but if you are used to the requisite pink-beige go with everything shades why not experiment with bold shades like burgundy, vampire red or even purple/ indigo shades that were seen on the Isse Miyake runway this past fashion week. You can even layer lip and eyeliner to create just the right shades. Just be sure to line lips well, blend and top with lipstick to keep the color extended, trust me… a dark feathery lip line never looks sexy!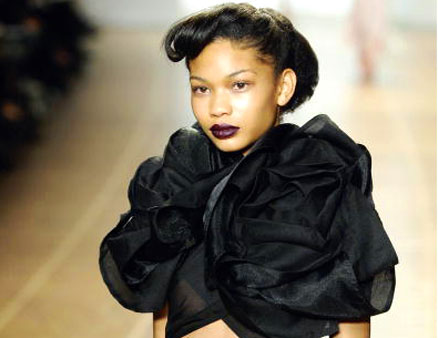 Lastly if you've always wanted a bad -girl sleeve full of tattoo's or even a little starter tattoo now is the time to try out that design. You can even recreate the look of Rodarte Spring 10 runway with stencils from the craft store or art supply. If you don't mind them lasting for several days use the Sharpie technique that tat artists use in movie, but if you only want to go one night black waterproof liner will do the trick.