Known as "the artist who loves to paint, but not with a paintbrush," Hong Yi is an Malaysian artist-architect, who created a challenge for herself with food art. For each day in March, she crafted landscapes, animals and pop culture references out of food.
With only two rules to follow – only food can be used, and the creations must be placed on a white plate that serves as a backdrop – Yi, also known by the nickname "Red," shared her artistic plates on her Instagram.
When asked which artists or designers have influenced her work most in an interview with designboom, Red said: "Picasso. he has a famous quote…'all children are artists. the problem is how to remain an artist once he grows up.' this has influenced me to see joy and fun in ordinary, everyday items that I come across, and to paint and create objects as I feel and imagine them, not just as I see them."
Check out the rest of her beautiful food art below.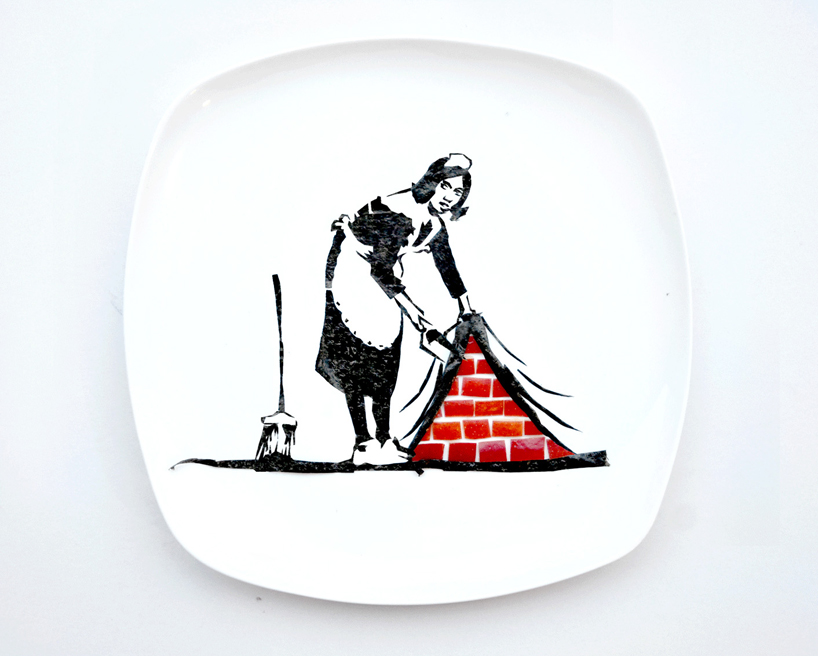 "Banksy on my plate!" Made from nori and apple.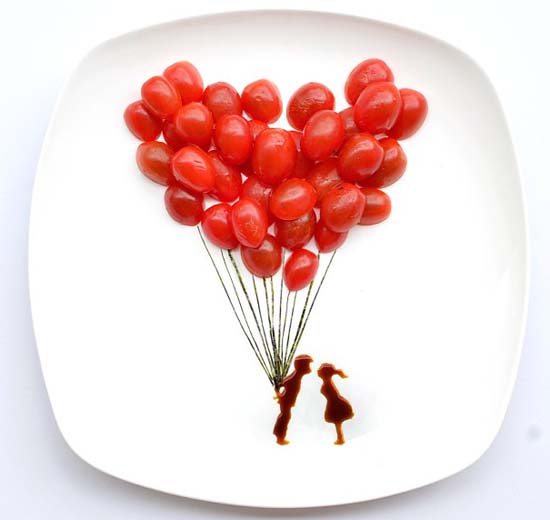 "All you need is love…"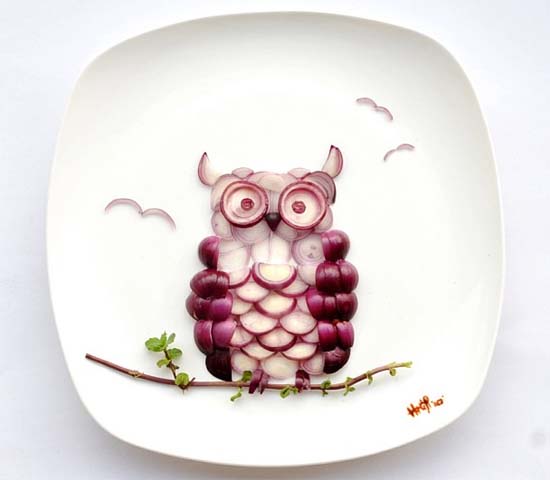 Owl made from onions.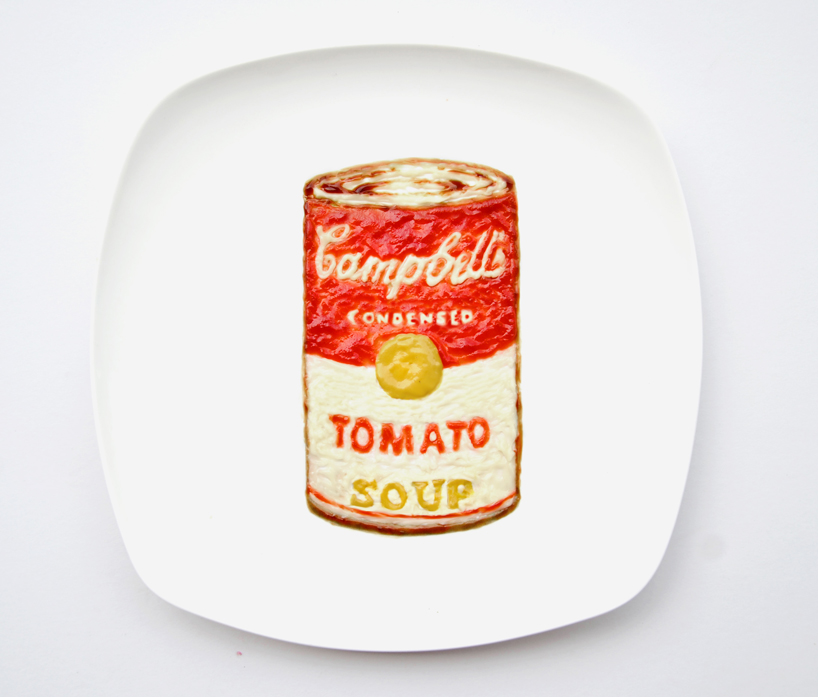 "Campbell's Tomato Soup!'" Made of ketchup, mayonnaise, mustard and oyster sauce.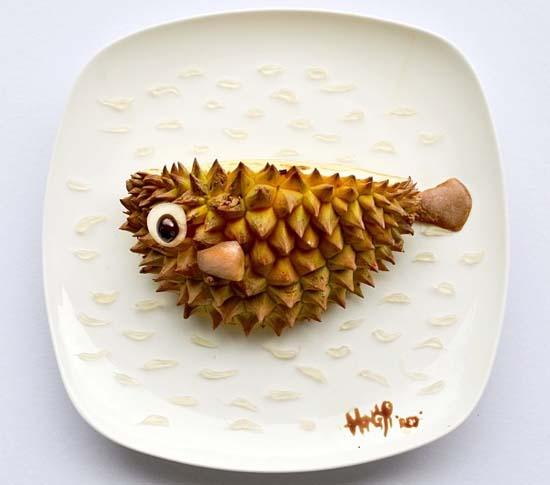 Pufferfish made of tropical fruits from Southeast Asia.