Ladies, need a new look? On June 23, Kérastase aficionados will be offered the opportunity to indulge in a complimentary treatment and blow-dry service at Sassoon Salon Scottsdale! And for this year's "Our Treat" event, Kérastase will support Locks of Love by accepting $10 suggested donations for the Rituals and blow-dry services.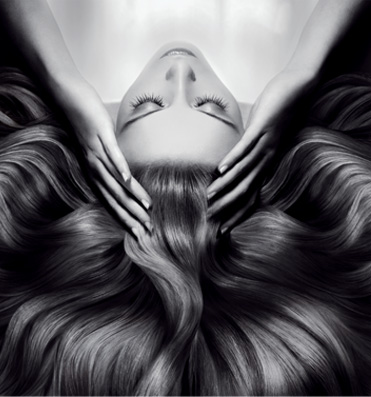 Through these appointments, clients are invited to escape into the unique promise of Kérastase:
• Hair transformation with immediate, visible results
• The latest innovations from la Recherche Avancée L'Oréal
• Tailor-made treatments for every hair and scalp need
• Personalized hair and scalp diagnosis by trained stylists
• Comprehensive professional service for the ultimate salon experience
How it works:
In mid-June, Kérastase will send e-mail invitations to 150,000 clients nationwide through their database.
Recipients are encouraged to forward the e-mail invitations to friends and family, as this event is for anyone who wants to take advantage of this special offer.
Kerastase-usa.com will be transformed for a week prior to the event to spread the word and to direct clients to a list of participating salons to book appointments for the June 23rd event.
Clients will call Sassoon Salon to book an appointment.
On the day of the event, clients will bring printed e-mail invitations (available on Kerastase-usa.com) to redeem treatments and blow-dry services for a suggested donation of $10 to Locks of Love.
A visionary expert in the professional luxury hair care market, Kérastase Paris is renowned for its advanced technology and professional quality products and services. Since the brand's debut in 1964, Kérastase has quickly attracted a cult following of clients that rely on the brand for its personalized approach to hair care and innovative, results-oriented formulas that truly transform the hair.
For over fifty years, Sassoon has created and maintained a modern method of hair design that continues to evolve and inspire our clients worldwide. We achieve this through an unparalleled system of training and effective skills development that has become definitive – the Sassoon name evokes the best in hair.
For more information about "Our Treat" or Sassoon Salon Scottsdale, please contact Audrey Evensky of AE Public Relations at 901.292.2101 or audrey@ae-publicrelations.com. To book an appointment, please call the salon at 480.949.3337. Sassoon Salon is located at 6961 East Fifth Avenue.