Roche Bobois was chosen by Hilton to redesigns the Presidential suite at the Hilton hotel in Strasbourg, France, where Barack Obama and Michelle Obama stayed during their short trip to attend the NATO summit session.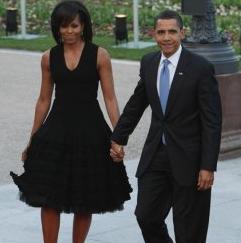 To better suit the Presidential couple's stay the hotel management asked Roche Bobois, a renowned European contemporary furniture company, to redesign the presidential suite. Mr. Pascal Sarlièvre, the store manager in Strasbourg, was honored to lend the following pieces from his fashionable contemporary collection:
-2 sofas and 3 armchairs from the CHOCOLAT collection
-ATMOSPHERE cocktail table and an end unit
-3 OLIVIA chairs, 2 OLIVIER chairs and 3 NUBUCK cushions
– LABYRINTHE table and floor lamp, and a MAJESTY vase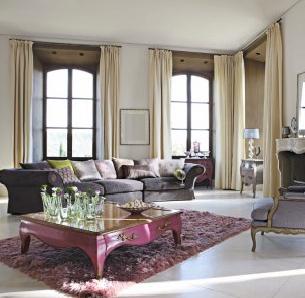 (Please not, this photo is not the suite, but an example of Roche Bobois offerings.)
This is a great honor for Roche Bobois. Check out the furniture, which we now know is fit for a President, at the local Scottsdale retail store (at 15530 N Greenway Hayden Loop Suite #100) or online at www.rochebobois.com.