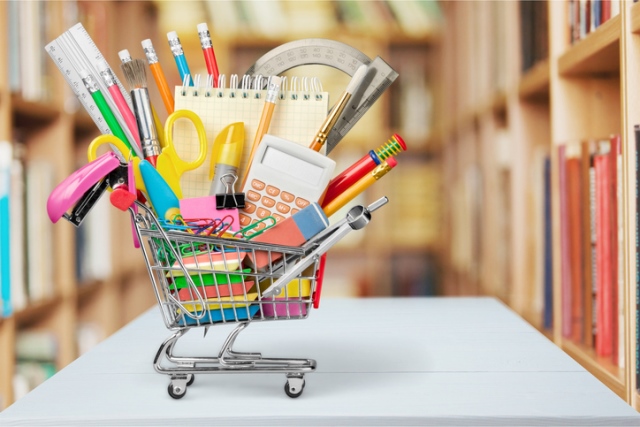 In order to get deserving families prepared for the impending school year, Fulton Homes is donating school supplies via its "Stuff the Bus" campaign. They are partnering once again with KEZ 99.9 for the annual donation drive which runs from June 5 to July 15 at Chandler Fashion Center.
The school bus will be parked inside the Macy's Courtyard with painted paper handprints and the name of each child in need. Those handprints contain a list of items each child requires for a successful school year. Supporters can donate to a specific child or make a general contribution of requested items, including pencils, pens, notebooks, backpacks, school uniforms and shoes. Shoppers can also return the handprint with school supplies to the mall's guest services area.
Donations will be accepted at the Chandler Fashion Center and at all KEZ events and remotes. Volunteers will accept donations outside the school bus at the Macy's Courtyard each day of the campaign during mall hours, and will be on hand to collect new school supplies, clothing and backpacks for children in need.
Fulton Homes has been doing Stuff the Bus for the past 10 years here in the Valley. In 2017, "Stuff the Bus" generated an estimated 1,000 school supply items. The campaign will benefit the Boys and Girls Club of the East Valley Compadre Branch in Chandler.