As it is currently the midst of New York Fashion Week, and designers are putting their new collections on display daily, it's only natural that home designers are doing the same. Anthropologie released their Fall House and Home collection today, which is available to shop online and in their catalog called "#TheJourneyHome."
The overarching catalog theme is "where exploration meets inspiration," and this is held true by the three sub-collections represented through three different destinations: Idaho, Cuba and Paris.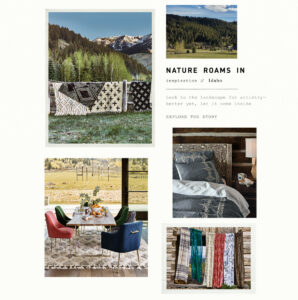 The Idaho sub-collection is inspired mainly by nature and landscapes, and the catalog describes it as going "where the lines dissolve between outdoors and in." These pieces are very warm, eclectic and colorful, reminiscent of what you would find in a charming country home.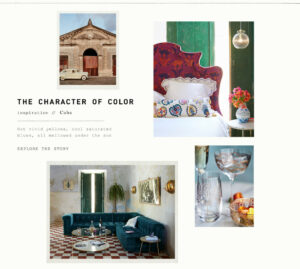 Hot vivid yellows and cool saturated blues all define the Cuba "Character of Color" sub-collection. The bright jewel tones, beautiful patterns and ornate upholstery come together for what the catalog calls "a fever dream of hues steeped for centuries."
Different from the other two destinations, the Paris inspired pieces are much softer. The combination of golds, pale pinks and watercolor hues that define this sub-collection create an eye-catching, yet sophisticated mix. This masterpiece of a collection creates the feeling of actually being present in Paris, where "best-kept secrets reveal themselves only to you."
What is your favorite part about Anthropologie's new Fall House and Home collection? Let us know in the comments or Tweet us @AZFoothillsMag!