I love this tile so much. Its modern, yet classic and oh so interesting.
Its made by Mandala and is called Avani, a mosaic line launched this month that harmoniously integrates the brilliance of glass with the strength of marble and limestone to create stunning surfaces. Mandala is the sister brand to Oceanside Glasstile, which is also worth looking at for design inspiration.
The combination of materials results in vivid surfaces, making it twinkle in front of your very own eyes. The earthy colors blend intriguing patterns and highlight the beautiful combination of glass and stone.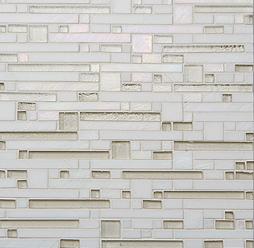 It is available in 10 mosaic blends and three patterns Herringbone, Random Matrix and Ministicks. Each piece is precision cut to provide a smooth, continuous field.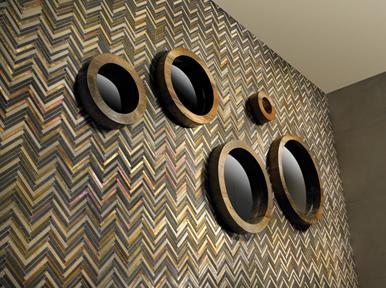 Avani integrates with the entire Mandala collection, including Presidio, featured in the outdoor patio above.