One of my favorite things about the holiday season is getting to see and shop the winter clothing and home decor collections from all of my favorite stores. This year West Elm has some great, festive holiday pieces that you can use to deck the halls of your home. Below are some of my top five favorite picks from the home decor retailer this year.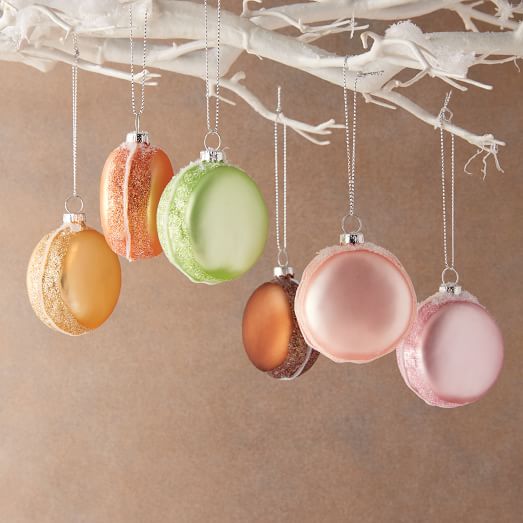 These gorgeous glass macaron ornaments are sure to inspire cookie-cravings. The beautiful pastel colors almost make you feel as though you're looking in the window of a little Parisian bakery.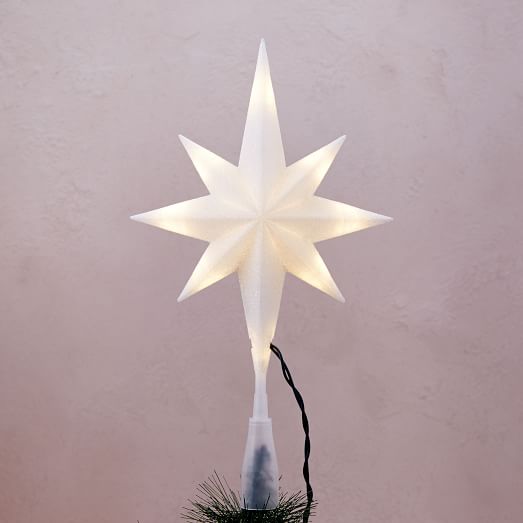 This chic white LED tree topper is the essential finishing touch to any Christmas tree. Whether your tree sticks to a strict color palette or is an eclectic collection of ornaments you've acquired over the years, this topper will match anything.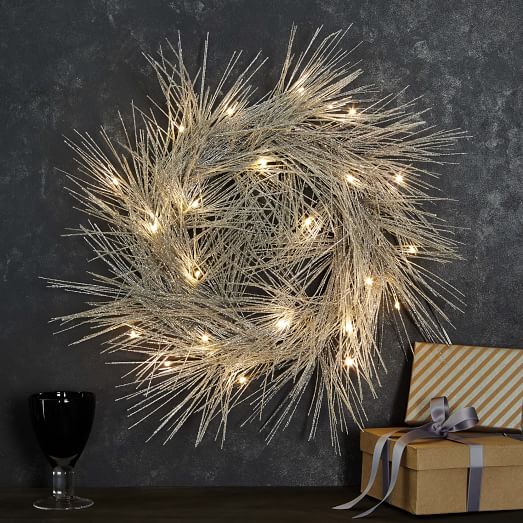 Unconventional wreaths are one of my favorite holiday trends. While a green pine foliage wreath is always a classic, it's the out-of-the-ordinary wreaths that are truly eye-catching. A great unique option is the LED Light-Up Tinsel Wreath from West Elm.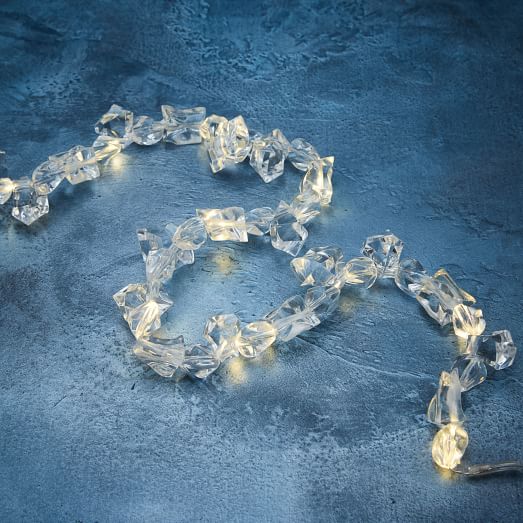 This LED Light-Up Crystal Garland will give your home the illusion of luminous icicles. Wrap it around your banister, or line it on a fireplace mantle or other surface to turn your home into a festive winter wonderland.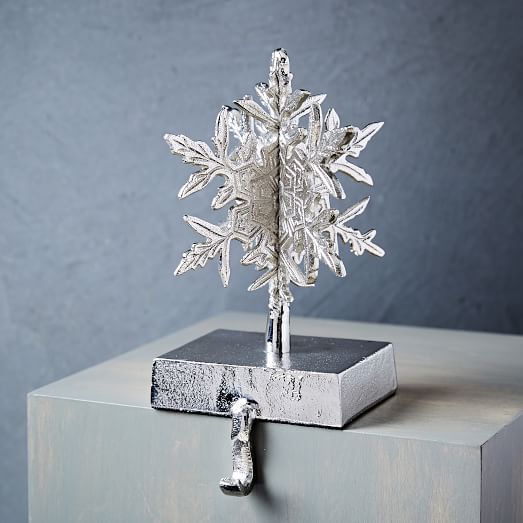 If you haven't yet found the perfect place in your home to hang up your family's stockings each Christmas, why not create your own spot? These snowflake stocking holders are the chic, chromatic solution to hanging stockings. Don't have a fireplace mantle? No worries, just line the holders on a shelf or similar surface in your home.