The holidays are certainly a time for tradition, but they are also a time of festive home decorating, from front door wreaths and decorative poinsettias to stockings hung above the fireplace and of course, the Christmas tree. I remember my family's Christmas tree ornaments were primarily handed down from relatives and grandparents; however, each year my parents would purchase one or two bright and shiny new ornaments to mix and match with the older ones. While the more antique ornaments always remind me of my extended family, the new ornaments help put a modern spin on tradition. We've gathered up some gorgeous Christmas tree ornaments to add to your current collection, all sure to step up the luxe factor on your tree this year.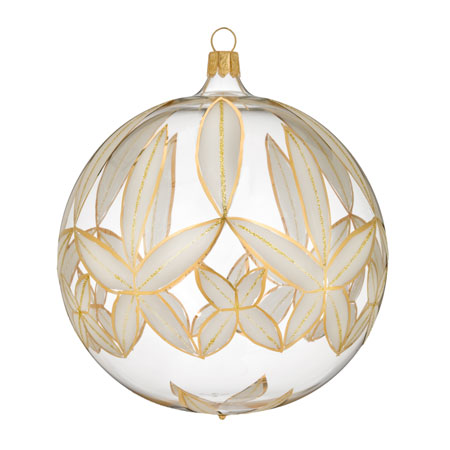 Waterford Holiday Heirlooms
Waterford china and stemware is a must have at any high-end dinner party, but on the Christmas tree? That's right. Waterford has a beautiful set of traditional-style ornaments and ball ornaments, including the new Twilight collection. The collection comes in a variety of colors and patterns, but my personal favorite is the Lismore 24K Gold Ball Ornament. With its simple pattern and a touch of gold, these balls would add a bout of elegance to any tree. Lismore 24K Ball Ornament, $125; Twilight collection, $35-$125. www.waterford.com.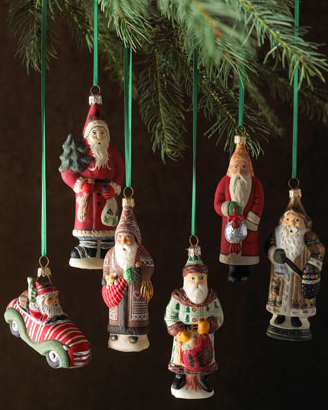 Six Glass Santa Christmas Ornaments
Now what would Christmas be without old Santa Claus? While Neiman Marcus always carries an impressive selection of holiday décor items, these glass Santas are unique in that each is made of hand-blown glass, created in antique chocolate molds, then hand painted, signed and dated. $260 for the set of six. www.neimanmarcus.com.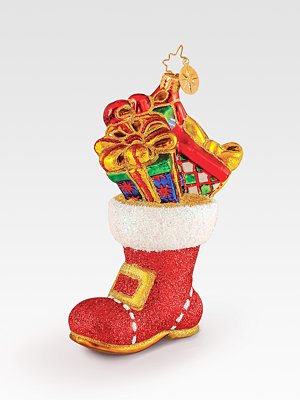 Christopher Radko Ornaments
Saks Fifth Avenue is another great department store in which to snatch up some last-minute ornaments, and one of my favorite collections they carry are the Christopher Radko ornament designs. Always brightly colored and full of life, these handcrafted pieces all include the perfect amount of reds, greens and golds. $45-$66. www.saksfifthavenue.com.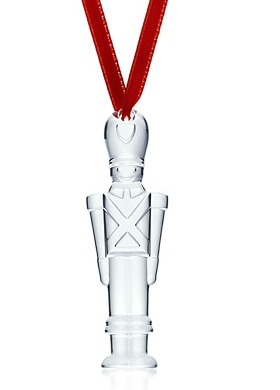 Tiffany & Co. Crystal Ornaments
No longer does that beloved little blue box signify just jewelry, but it can also suggest an elegant adornment for the branches of your Christmas tree. While each ornament is made of bone china, sterling silver or crystal (and really, would you expect anything less from Tiffany?), each is meticulously crafted and sends a different Christmas message. On my wish list is the crystal Toy Soldier, which brings to mind scenes from my childhood favorite, The Nutcracker. www.tiffany.com.