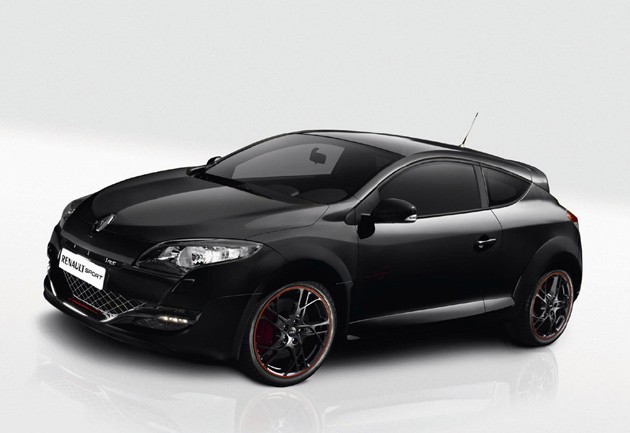 Debuting this past summer at Nurburgring, the new Mégane Renaultsport 265 Trophy is the fastest ever roadgoing Renault put into production.   Going from 0-62 mph in 6 seconds and topping out at an electronically limited speed of 158 mph, the Megane is no Bughatti Veyron, but it does give other cars in its class and genre, such as a Golf or Jetta, a run for their money.
More than an improved and sporty hatchback, the Megane's main appeal is that it is the fastest road vehicle ever produced by Renault.  Renault is primarily known worldwide for its prominence in F1 racing, but their civilian models have thus far been of only a very vague resemblance to what they put together for the track.  The Megane, while certainly not an F1 racer, is a very exciting and promising step in that direction.
Unfortunately, Renault has not been sold in the US since they were chased out of this country by angry and disappointed owners of the ever faulty Le Car.  Playing the waiting game may prove fruitful in attaining a Renault as they are now merged with Nissan, and it only makes good business sense to offer Renault models at US Nissan dealerships.  However, if the bug really hits you and you cant wait, and you have a full tank of gas, Renault sells very well in Mexico.
Phoenix Valley auto and tech enthusiasts should seriously consider taking a road trip out to Los Angeles in late November for the LA Auto Show, a popular platform for the worlds leaders in design, engineering, and electronics to debut their most cutting edge concepts and developments.
Phoenix Valley auto enthusiasts should also plan on attending the Phoenix Arizona International Auto Show to learn about the most recent concepts and innovations from Renault-Nissan, as well as the rest of the auto industry, taking place at the Phoenix Arizona Convention center over Thanksgiving weekend.