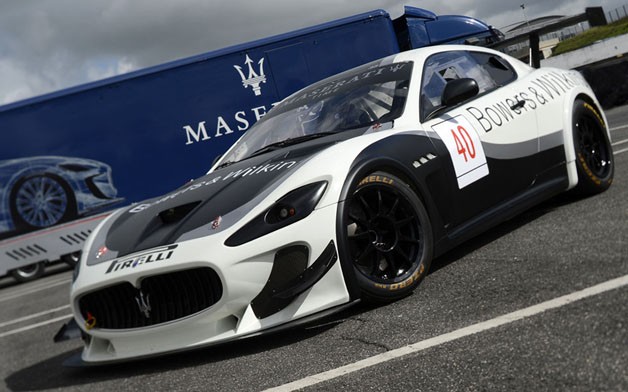 The new Maserati Trofeo MC World Series is here agin in 2012. Now in its third year, Maserati's single-make series has made a number of big changes for 2012, the biggest of which have been to the race calendar. Now, the European boundaries have been broken with events programmed for the Infineon Raceway in Sonoma, California, and the F1 circuit in Shanghai, China. The championship can now be called truly 'global'.
Maserati will take care of running the series. The all-inclusive format suits gentleman drivers and those who want to race high-performance cars from a marque that has long been associated with motor racing.
The 2012 season officially gets underway with this weekend's tests at Vallelunga to kick off a series won by David Baldi last year. The two test days will see around forty drivers from twelve countries trying out the new car. There will be drivers from Italy, Denmark, Holland, Belgium, Austria, Switzerland, England, Germany, Monaco, San Marino, Hungary and the United Arab Emirates taking part.
The first round in the series is scheduled for 20 May at Jarama, Spain. It is then on to Portimao, Portugal, on 3 June, Imola (Italy) on 24 June, and Paul Ricard (France) on 22 July. Then come the two events that wrap up the season: in North America, on 23 September, and Asia on 4 November.
The GranTurismo MC's new set up, featuring an aerodynamic bodykit and reduced weight, will make it more competitive. During test sessions held during the winter break, the car showed that its performance was much better as it lapped at an average of 2.5 seconds quicker than the 2011 version. The 2012 races are also new, with two formats to be run: the standard 40 minute event will be run for three rounds with the other three rounds made up of endurance races of two 30 minute and one 50 minute event. The 50 minute races will feature a compulsory pit stop and driver change for cars crewed by two drivers.
All the cars that appear in the Trofeo are made track-ready by a dedicated team of technicians to ensure that the drivers race on a level playing field. Private teams can take part with cars set up in line with 2010, 2011 or 2012 spec. However, private cars have to meet homologation criteria and Maserati's technical requirements. The data analysis session with Maserati engineers has also been confirmed.
The cost of competing in the Trofeo series is €110.000, plus the race entry and test fees. €70.000 (excluding fees) ensures participation in the four European stages. For private teams fielding their own cars, the cost is €35.000 (excluding fees) for the entire championship and €25.000 (excluding fees) for the European legs only. Phoenix Valley racing enthusiasts can see websites like xe.com for up to the minute conversion rates.