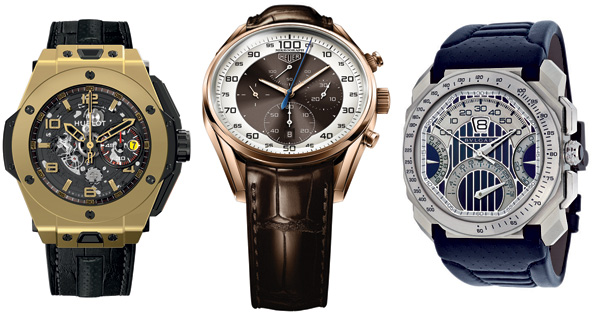 Having a keen aesthetic sense should translate into every area of a persons life. If you know what looks good in one arena, you should know what looks good in another.
Take the architect for instance: They are quite often seen wearing a bow tie. Many in the style community have hypothesized that they do this because a long tie would spill out onto the drafting board and get in the way. This may be one aspect of the phenomena, but could another reason be that they simply recognize that, with a little hard work, a bow tie can dramatically alter the appearance of the suit and the wearer, making them stand out in the best way possible? We here at Vroom submit that the answer is yes.
Automotive designers, like architects, are all about aesthetic appeal.  More than that they work in an industry which produces a product that not only has to look good, but must perform to its maximum ability. This reality ushers in the equally stylish elements of minimalism and practicality. Its a wonder that more automotive designers do not have their own clothing line. Yet it has become a tradition for all of the finest automotive design houses to offer a line of custom built timepieces.
At the Baselworld watch and jewelry show which took place in Switzerland just last month, three designer watch and luxury automotive collaborations stood out from the pack.
Hublot's Big Bang Ferrari watch (on the left in the photo above) features an upholstered band, a colorful face that stands out with some subtle yellows and reds, and comes in 18-karat Gold.
For its 150-year anniversary, Tag Heuer collaborated with Porsche to create the Carrera Mikrograph 1/100th Second Chronograph (middling in the photo above). Designed to measure time to the precise 1/100th of a second, it stands out with its internal mechanics, as well as having the distinction of being the first mechanical watch of its kind to attain such precision.
Bulgari joined forces with Maserati on the creation of the new Octo Maserati luxury timepiece (featured above on the right right). This watch is the most extravagant out of the three. Featuring vibrant ocean blue detailing which resembles the interior of a luxury automobile, the Octo Maserati stands out as the boldest symbol of luxury.
Phoenix Valley luxury and automotive enthusiasts can inquire about these watches at any of the many high end jewelers located primarily in the Scottsdale area.