Starting this week, mixed sentiments are all around. Parents are relieved that summer is coming to an end and kids are dreading that inaugural day signifying nine months of learning. For college-bound teens, decorating the dorm room is certainly on the mind as much as adorning their shelves with textbooks. Wall art is a quick way to add personality to any space without impeding on space constraints.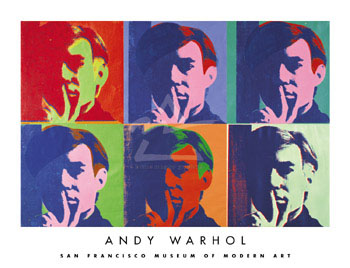 PrintsandStuff.com, art print and poster online store, has announced a 25% off site-wide sale to help college students spruce up their bare dorm room walls this semester. Customers can use coupon code "PEACH" for 25% off their order.
College dorm rooms are known for their lackluster appearance, and students can add personality and life to the room they'll be living in for the next ten months with art prints and posters. PrintsandStuff.com has a large selection of posters and prints, with dorm room favorites including Andy Warhol posters, Van Gogh prints, music posters, movie posters, and much more.
The cost of college textbooks, accessories, and classes has severely swelled over the last few years, giving students little extra cash to spend on dorm room decorations that will ultimately give them an inspirational space to live and study in. PrintsandStuff.com is here to change all that and supply students with the dorm room décor to express their personality.
PrintsandStuff.com has an easy to navigate site, where students can simply search for their favorite posters, or can shop by hot items, subject, artist, genre, color theme, and room ideas. Students can also discuss their poster and print purchases and dorm room decorating ideas with their friends at the Prints and Stuff Facebook Page.
PrintsandStuff.com was founded in 2006 by several art and pop culture enthusiasts. The company is proud to offer a diverse selection of art prints and posters in a welcoming, easy to shop environment. Affordable prices and only the finest prints and posters are the foundation of the company's continued success.