As I watched Dancing with the Stars last week (yes, I will own up to still being a fan of the show), I was amazed at how Marie Osmond (who was sitting in the audience to support her brother/DWTS contestant Donnie Osmond) looks so incredible young these days. After her own stint on Dancing with the Stars a few seasons ago and undergoing a public divorce not too far back, Marie seems to have found youthful spunk and some inspiration. More recently, Marie has taken her skills from designing her uber successful Marie Osmond doll collection to another type of design realm… the home.
The famed singer, actress, author, and entrepreneur is embarking upon a new career in the design industry with a line of home decor and fashion products produced by Giftcraft. Although it is hard to believe that the mother of eight has time to so much, her line will be launching in stores this month and is labeled the Marie Lifestyle Collection. Different than other lifestyle collections, Marie's lineup of goods encompasses aspects of the home and beyond, including uniquely designed quilted bags and accessories, fashion jewelry, elegant table top and stylish home decor accessories. Below is a snapshot of what consumers can see in her catalog, now available on her Web site.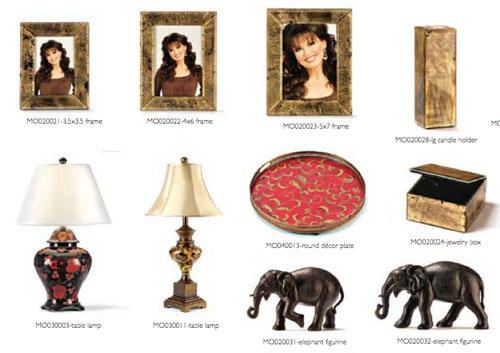 "Creative expression has always been respected and treasured in my family. It is with that in mind, that I have poured my creative spirit and love for design and style into this new lifestyle collection," says Marie. "I am thrilled to offer stylish, functional products for women everywhere at a value-oriented price."
Marie was directly involved with the creation, design and development of the line which closely mirrors the aesthetic and values seen in Marie's own style. What's even more impressive about the collections is its accessibility and affordability for all kinds of consumers. Unlike the lifestyle collections of supermodels Kathy Ireland or Cindy Crawford, the entire Marie Lifestyle Collection retails for under $100 and will be available for purchase in Hallmark Gold Crown stores and fine boutiques across the US and Canada starting in November.
Giftcraft is a leading designer and marketer of gifts and collectibles, fashion accessories, designer tabletop collections, garden and home decor products, including the distinctive Romero Britto collection.
To learn more about the Marie Lifestyle Collection, visit www.mariecollection.com.