Blur the boundaries of real and imaginary and watch world class acrobatic athletes twist and turn in surreal transformations at Zarkana Cirque du Soleil as the world-renowned performance makes its home at the ARIA Resort & Casino in Las Vegas this November.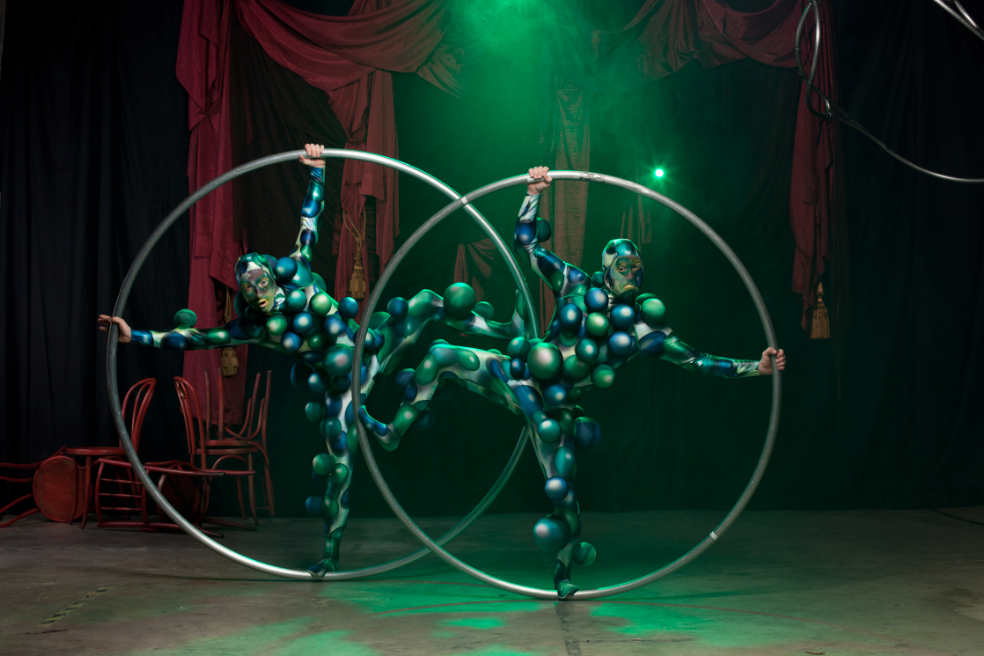 Lance Staedler 2011 Costumes: Alan Hranitelj ©2011 Cirque du Soleil
From Madrid to Moscow's Kremlin State Palace Theatre, more than 1.2 million guests have been whisked to another world by Zarkana.
A diverse cast of more than 75 international talented artists will transport you into a fantastical and suspenseful world where physical virtuosity rubs shoulders with the bizarre.
Placed in twisted fantasy universe, it is a story of a magician in an abandoned theatre who has lost all his love and magic. When he cries and begs the gods for her return, he is plunged into a world inhabited by surreal creatures. In the end, chaos and craziness ultimately gives way to lighthearted festivity and love. Meaning "bizarre" and "arcana," it's no wonder Zarkana refers to the strange aura and atmosphere of the place and its inhabitants.
Lance Staedler 2011 Costumes: Alan Hranitelj ©2011 Cirque du Soleil
"Zarkana is a production of the perfect size and scope for the beautiful theater at ARIA," says Cirque du Soleil President and CEO Daniel Lamarre. "We are pleased that visitors to Las Vegas will be able to experience the show and feel that Zarkana is a perfect complement to the portfolio of Cirque du Soleil shows on The Strip."
Tickets for Zarkana can be purchased by calling 702-531-3800 or 866-799-7711, visiting cirquedusoleil.com or arialasvegas.com or at any MGM Resorts ticket office.