Page 1 of 3
Here are the top 10 things to do in Tucson the weekend of April 19-21.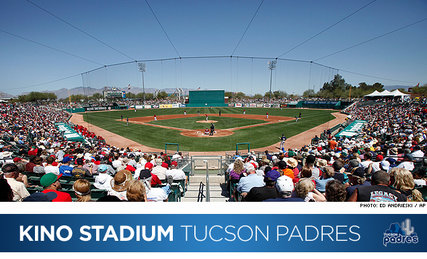 Friday
Tucson Padres
The Tucson Padres are back and will be hosting Salt Lake City at 7:05 p.m. at Kino Veterans Memorial Stadium. Tickets range in price from $5 to $15 per person. As part of Reading Program Night and Southern AZ Police and Fire Night, students who completed Kino's Reading Challenge for March will receive free tickets and members of Law Enforcement or Fire Departments will receive two free box seat tickets for the game.
www.milb.com.
Pima County Fair
The Pima County Fair on Houghton Road is now up and running through April 28. Enjoy home and fine arts, games, rides, concerts, food, a gem and mineral show, and more! Tickets are $8 per person with discounts for children. Parking is $5. The fair is open from 1 p.m. to midnight.
www.pimacountyfair.com.
Cocktails and Classics
On Saturday, April 19th the Southern Arizona Arts & Cultural Alliance, in partnership with The Tucson Mall, will present the second annual Cocktails & Classics- a charity benefit inspired by the Swing Era of music, fashion, food, and cocktails! An elegant outdoor backdrop will set the scene for a night of glamorous fashions from the mall's retailers, salons, and jewelers. Tickets are $35 for the event. The event is at 5:30 p.m. at the Tucson Mall.
www.tucsonmall.com/events.
UA Softball
The University of Arizona Wildcats' softball team will host UCLA at 5 p.m. Tickets range in price from $5 to $10 per person. The mini tournament against UCLA is from Thursday through Saturday. Don't miss a chance to see the Wildcats in action!
www.arizonawildcats.com.