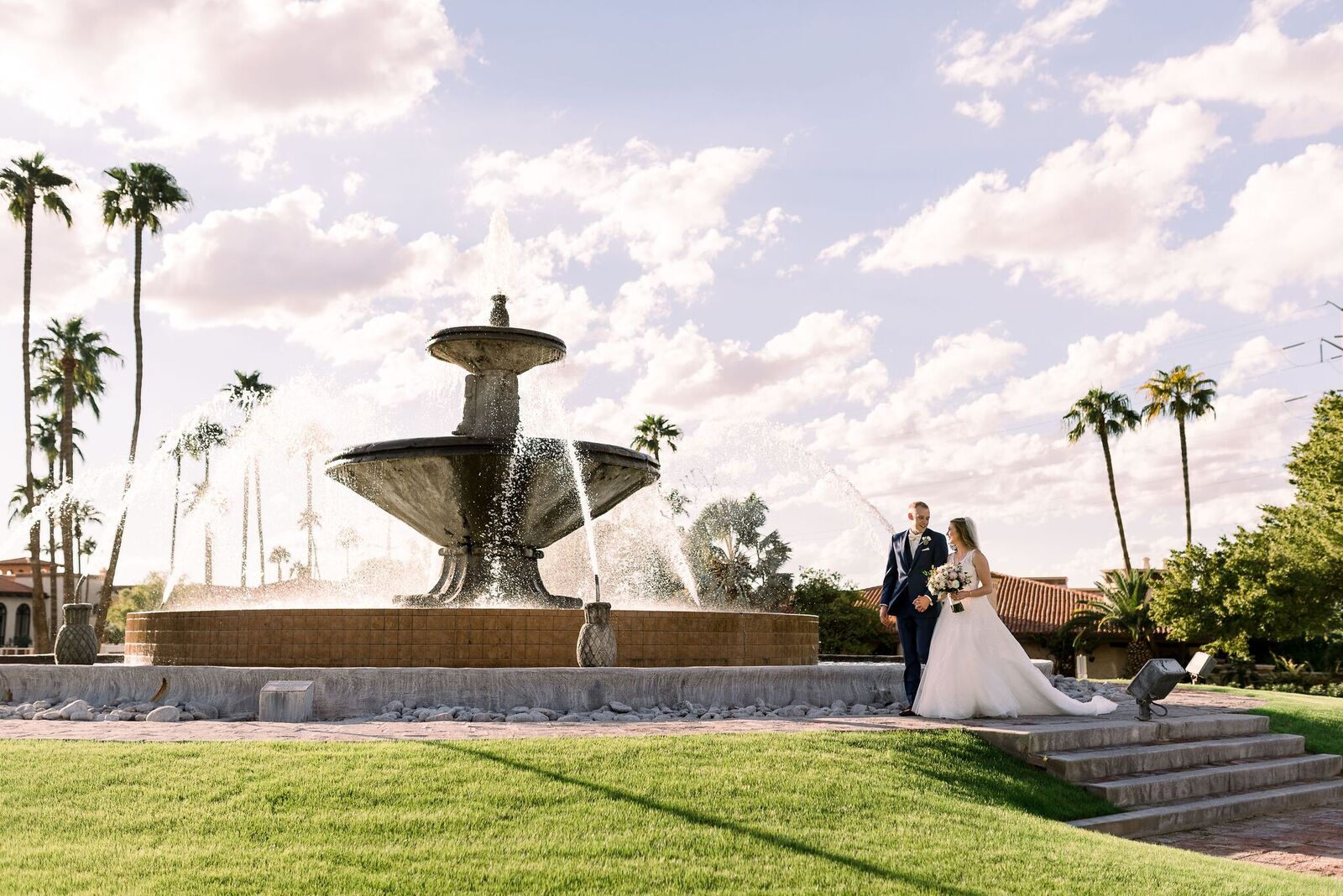 The Arizona Grand Resort recently experienced déjà vu during a wedding this past fall. The couple, Mary McIntosh and Blake Junak, tied the knot at the resort on October 20, 2018, exactly 27 years after McIntosh's parents did — at the same resort.
On October 19, 1991, Mike and Audrey McIntosh were married at the Phoenix hotel. A couple decades later and the same family on the same weekend gathered around for another celebration. The unique evening was highlighted by a horse-drawn carriage ride around the property at the end of the night, with the newlywed couple in tow.
Take a peek below at some of the photos from the weekend and from 27 years ago.
All photos: Benjamin Clifford, benjamincliffordphotography.com