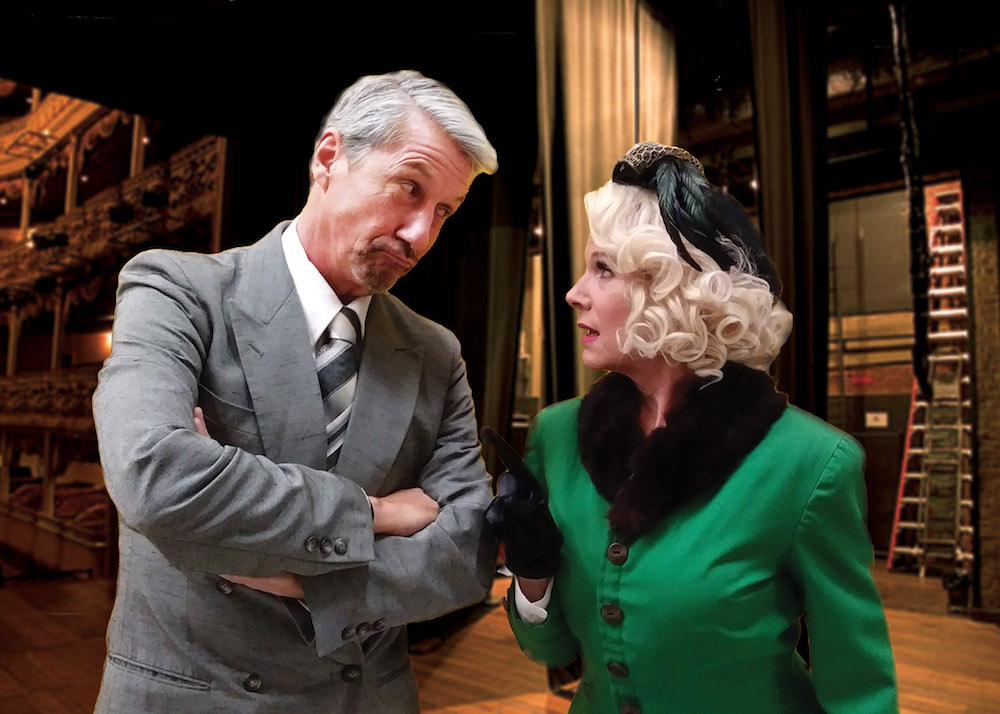 Let's give an early applause to Scottsdale Musical Theater Company. I think they've just received a wonderfully early Christmas gift! It's news that Charles Shaughnessy will star in its next production. Although Charles is very personable and well-liked, the multi-talented actor can play the role of a cold hearted miser - and has been cast as Ebenezer Scrooge for "A Christmas Carol."
Yes, the TV, film and Broadway star will grace the stages at Tempe Center for the Arts for SMTC's Dec. production of the holiday favorite. It's his return performance with the community theater group and everyone's looking forward to another success.
Charles recently played Julian Marsh in SMTC's 42nd Street opposite singer and actress Debby Boone (pictured above with Charles) and actress/choreographer Eloise Kropp in its summer production. "When I signed up to play Julian Marsh in 42nd Street at SMTC, I thought it would be a chance to add another role to my repertoire, for a short time commitment in a new place and, maybe, have a bit of fun in the process," says the star most recognized for "Days of Our Lives", and "The Nanny" as well as Broadway's "Urinetown."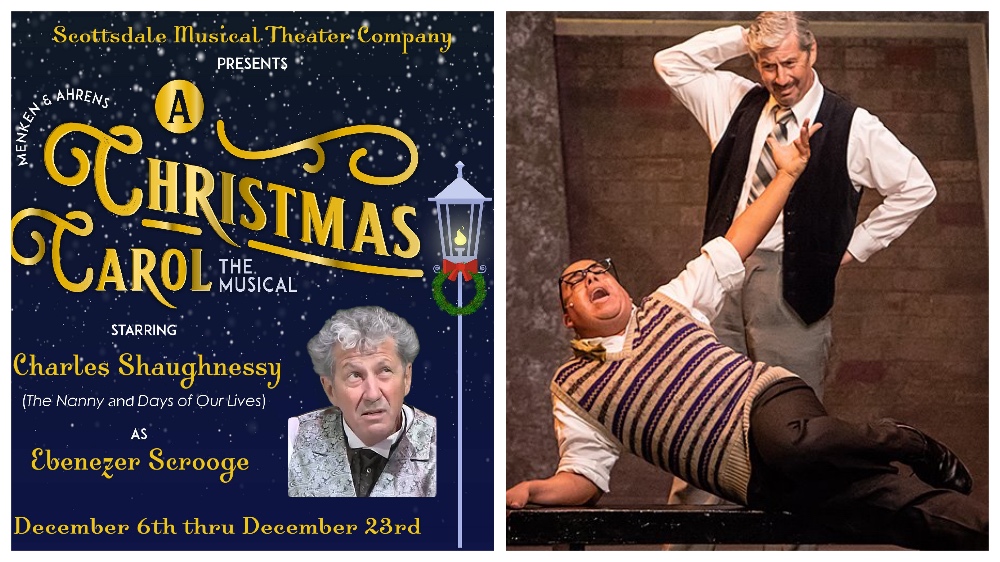 "Who knew it would be so much more?, "adds Charles about the 42nd Street production. "I found myself having a blast - working with a bunch of talented, charming people, in one of the most stunning theaters I have worked in and making some great, new friends. " Those friends include actor and SMTC's Associate Producer, Hector Coris who's pictured above right with Charles on stage.
This musical Broadway version of "A Christmas Carol" features music by Alan Menken (Little Mermaid, Beauty and the Beast, Hunchback of Notre Dame, Little Shop of Horrors) and lyrics by Lynn Ahrens (Ragtime, Seussical). SMTC's production Dec. 6 - 23, will be directed and staged by David Hock. He'll also choreograph dance with Hillary Conrad. Musical direction will be by Joni Van Rossum with a live 20+piece orchestra conducted by Kevin Hayward.

Kathy Shayna Shocket is a freelance Writer, and TV- Field Producer. The former TV-Reporter has written for publications such as TIME Magazine, MONEY Magazine, PEOPLE Magazine, The Hollywood Reporter and The NEW YORK TIMES. You can reach her at redkarpetgirl@aol.com