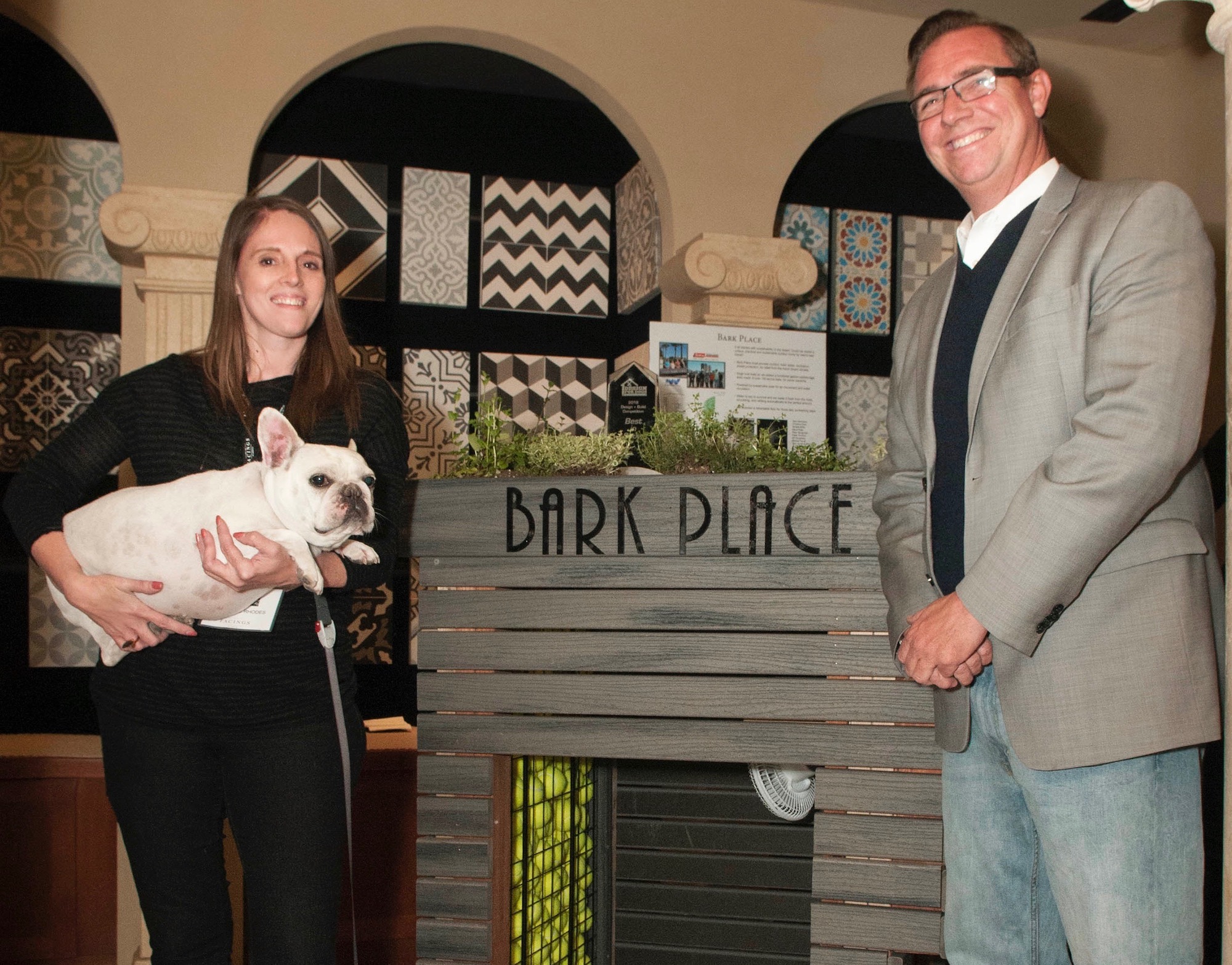 What a unique fundraiser! Twelve one-of -a -kind luxury dog houses were showcased and auctioned off at "Design for Dogs. Not just any doggie -digs-these were custom created by local architects, interior designers, builders, and industry partners.
Richard van Gilse, president of Facings of America is pictured above with Facing's Christine Rhodes, admiring the "Best of Show" dog house design winner: "Bark Place" by Sletten Construction and Arrington Watkins.
Pictured below is Sarah Sanders of Sanders Design Studio and Kevin Hunter of True Custom Luxury Builder.
The family friendly event was hosted by Facings of America at the tile and flooring firm's Scottsdale location. Amidst the display of doggie homes, guests enjoyed the music, food, wine tastings, beer and a puppy kissing booth.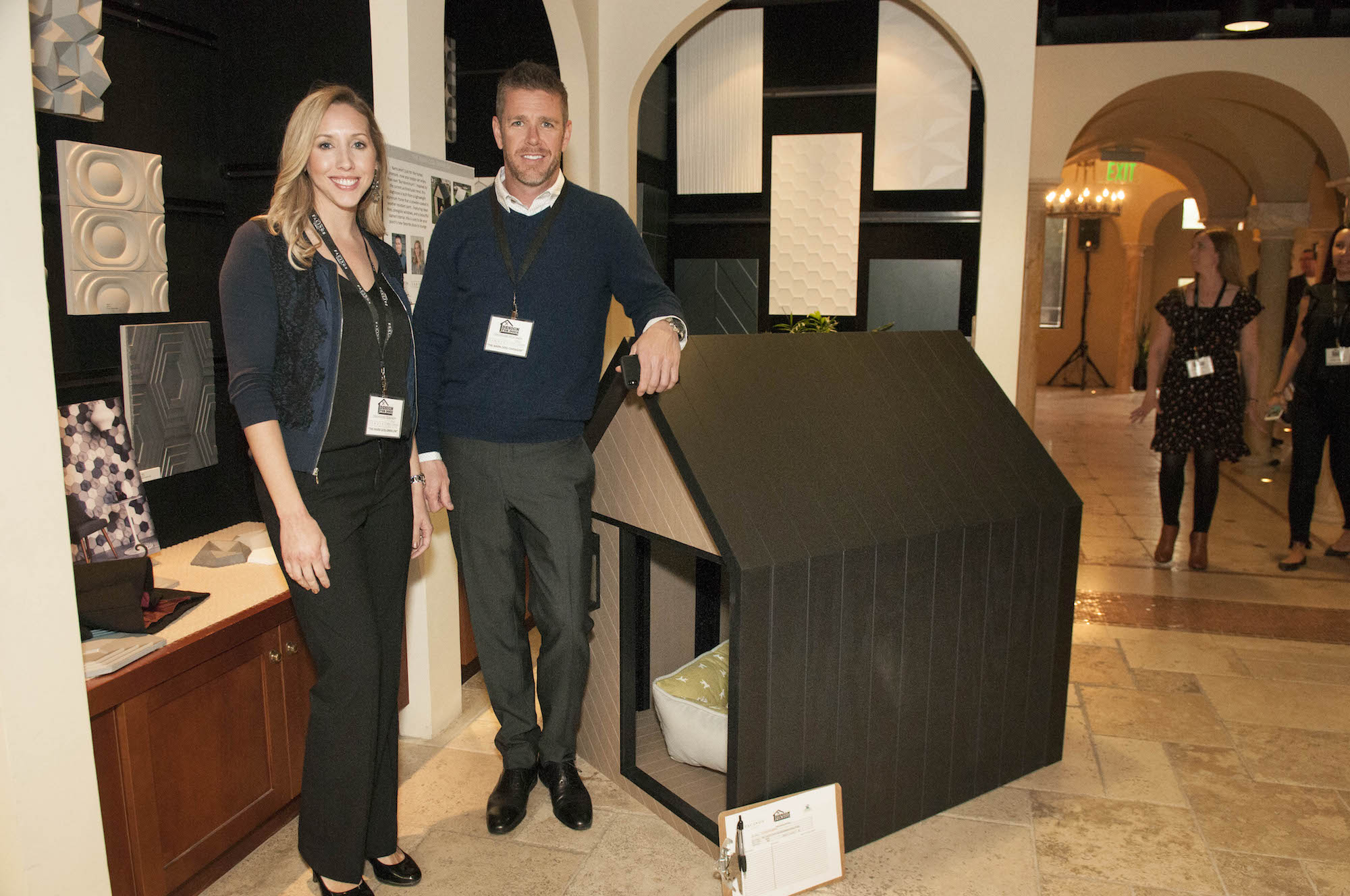 Now in its fourth year, the growing event benefited the Arizona Animal Welfare League- a no-kill shelter. The group of some of the top designers in the Valley who design luxury homes donated their time for this fundraiser.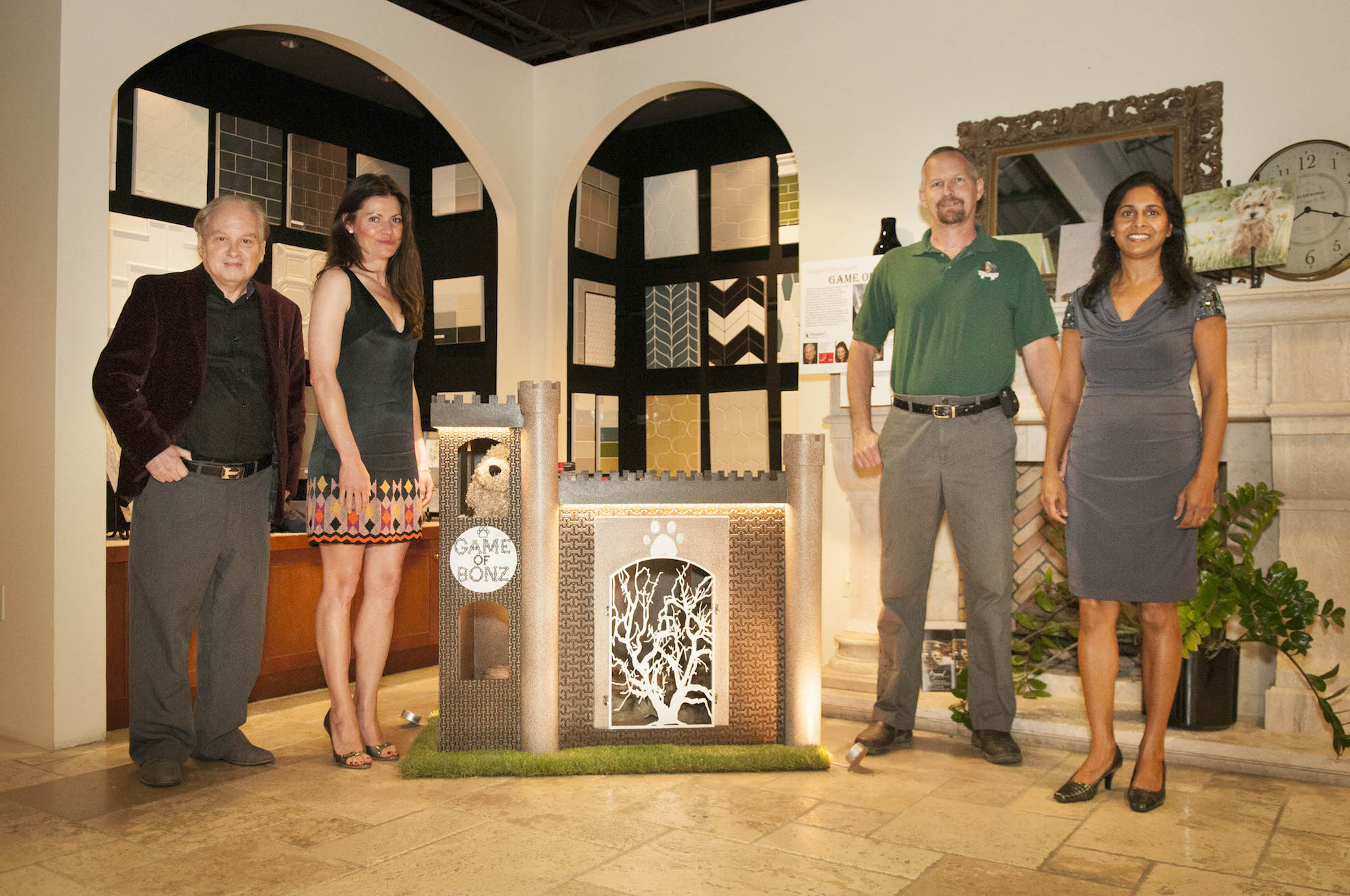 PIctured above is the design + build team of the "Game of Bonz" doghouse: Les Sturtevant - Designer Dream Kitchen Studio, Lanie Dixon - Designer Dream Kitchen Studio, Ron Kollitz - Optima Production Group aand Sujaya Reddy - 7 Dimensions LLC.
The dog houses were designed with functionality and attention to detail. Supporters could also vote online, prior to the party, for their favorite dog house design.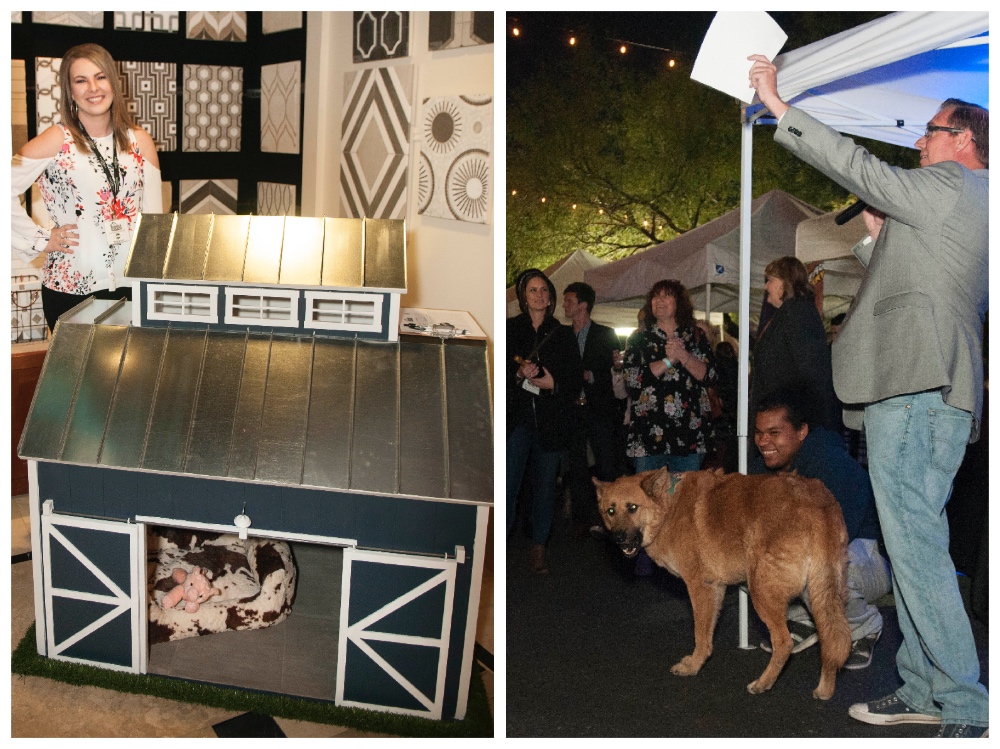 The second place winner was the "Bark Barn "by Rafterhouse. Third place was "An Unexpected Park" dog house by Creo Architects. The People's Choice winner from the online voting was Moos-o-nomics by RSP Architects and Kitchell Contstruction.

Kathy Shayna Shocket is a freelance Writer, and TV- Field Producer based in Phoenix, AZ. The former TV-Reporter has written for publications such as TIME Magazine, MONEY Magazine, PEOPLE Magazine, TheHollywood Reporter and The NEW YORK TIMES. You can reach her at redkarpetgirl@aol.com