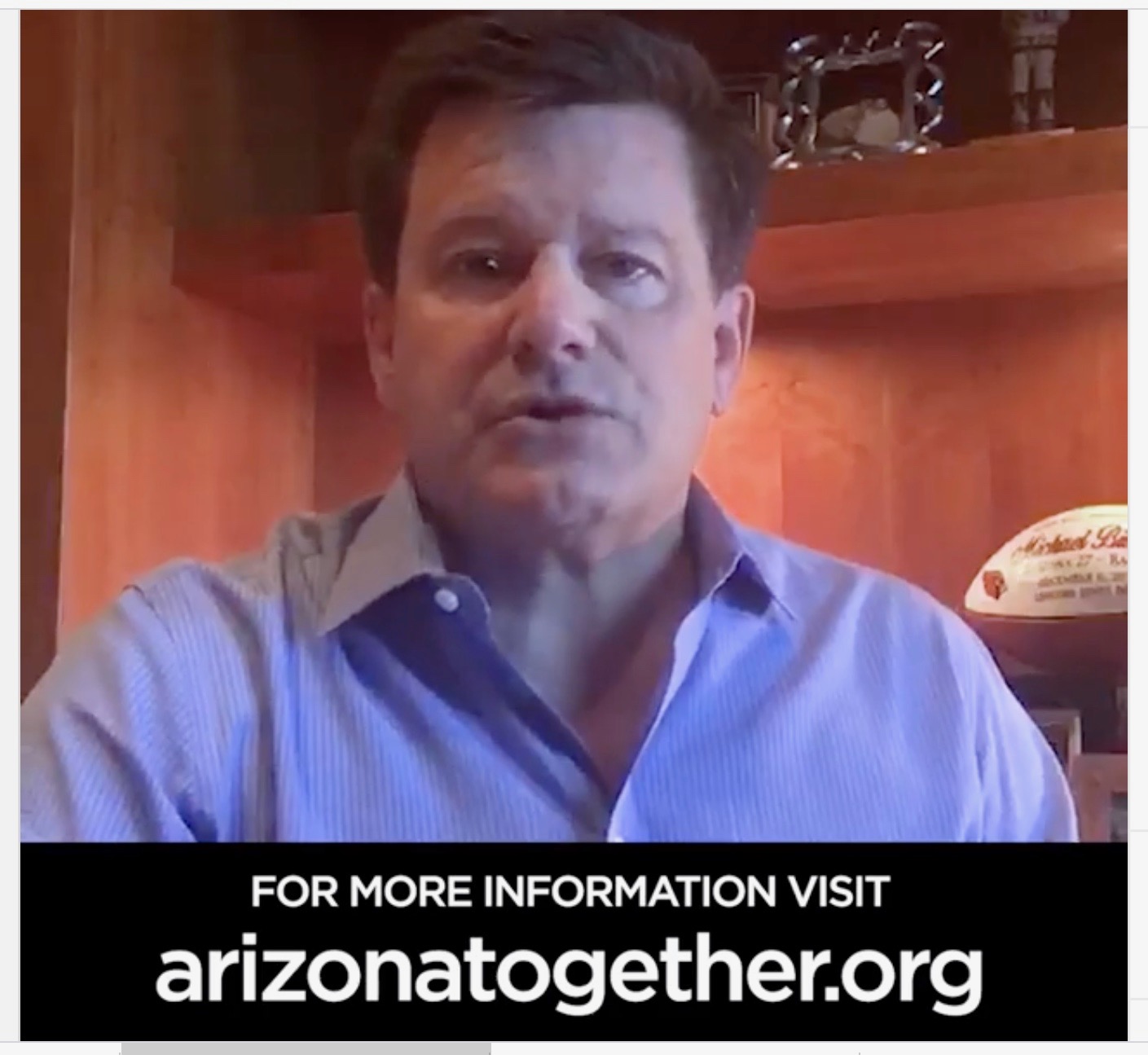 Cardinals chairman and president Michael Bidwill took to social media to talk about the AZ Cardinals' major commitment to help make an impact in the state's efforts in this unprecedented crisis.
Bidwill and the Arizona Cardinals Football Club have made a $1 million founding contribution to the AZ Coronavirus Relief Fund as part of the AZ Together initiative.
It's the initiative just launched by Governor Doug Ducey to aid in the battle against COVID-19. The ArizonaTogether.org website brings together resources for individuals, businesses and volunteer opportunities.
"Like so many in our community, this unprecedented crisis has us asking what we can do to help and what might have the greatest impact," said Bidwill.
"We are grateful for the creation of this relief fund, are proud to support its critically important mission and hope that others throughout the community can join this effort in whatever way that they are able."
"As a team, we will continue to work on additional ways to make a difference and know that as a community we will get through this challenging time together."
Governor Ducey praised the Cardinals and Michael Bidwill and the Bidwill family for leading the way.
The AZ Coronavirus Relief Fund is meant to give financial support to multiple organizations trying to deal with the impact of COVID-19.
Among the areas for which the money will initially be used include purchasing Personal Protective Equipment for medical personnel working with the coronavirus patients; supporting non-profits that aid the most vulnerable such as food banks, homeless shelters and domestic violence facilities; and providing technology for disadvantaged students needed for online learning.
ArizonaTogether.org includes the AZ Coronavirus Relief Fund, that will direct money to frontline medical personnel, support for nonprofits that run food banks, homeless shelter and domestic violence facilities, and online learning.

Kathy Shayna Shocket is a Writer and TV-Field Producer. The former TV entertainment reporter has written for such publications as Money Magazine, PEOPLE Magazine, Time Magazine ,The Hollywood Reporter and The New York Times and USA Today. You can reach her at redkarpetgirl@aol.com