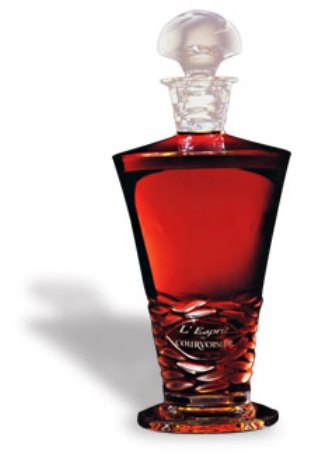 The Ritz has always been undeniably high-end. And with this news, you better believe that even a recession won't stop them from rolling out one of the world's most cherished cognacs:
The Ritz-Carlton, Phoenix may be the only establishment in the United States to hold a prized unopened bottle of Courvoisier L'Esprit cognac, of which only 2,000 numbered bottles were produced in the world. Numbered 281 out of 2,000, the bottle owned by The Ritz-Carlton, Phoenix, is one of only three known to exist in the United States. It may currently be the only remaining such bottle that has yet to be opened.
It is no longer possible to purchase the rare Courvoisier L'Esprit blend at retail, but The Club Bar at The Ritz-Carlton, Phoenix will make it available at $500 for a one-ounce serving. The full bottle, a coveted acquisition among collectors worldwide, is also available for purchase at $9,500.
Courvoisier L'Esprit is a smooth, full-bodied cognac with the youngest cognac in the blend more than 70 years old and the oldest originating from the Napoleon era. Its subtly complex finish offers delicate flavors of old port wine mixed with hints of coffee beans, the smoke of Havana cigars, the sweet fragrances of apricots and cinnamon, and subtle notes of honey. Strikingly presented in an exclusive, hand-cut Lalique crystal decanter, each bottle that was made represents an original work of art, as no two are ever the same.
For a private tasting, or to reserve a glass, collectors and guests are invited to contact hotel sommelier Art Froehlich at 602.522.6776.