For those of us who work in an office, chances are you haven't resumed your spot at your desk just yet. According to a recent study, 88% of employers in the U.S. have encouraged or required their employees to work remotely.
With the summer months underway and travel restrictions still in place, one of the perks of working from home is that you can do it from just about anywhere.
We've rounded up some of our favorite vacation homes where settling in with your laptop and a cup of coffee will make working remotely not only easy but memorable.
These homes feature spectacular views, reliable WiFi, and activities to keep your family busy until quitting time. Isn't that half the battle?
Riley Creek – Laclede, Idaho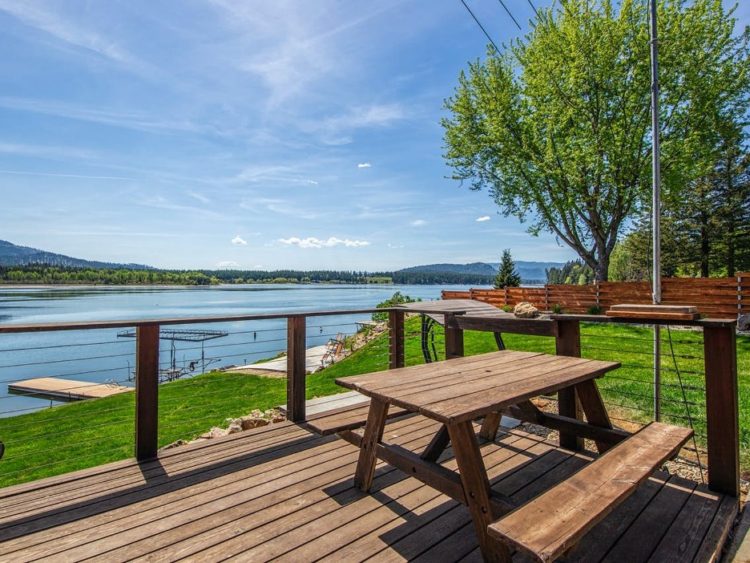 This waterfront stunner has room for the whole family and then some. Riley Creek has ample space for 18 guests, two full kitchens, and a game room with darts and foosball—and it's within putting distance of a nearby golf course.
So while the family is enjoying the plethora of activities, those who have to clock their hours can enjoy the spectacular views found in the dining room, which overlooks the Pend Oreille River.
Need a change of scenery? Escape finding the same views from the expansive riverfront patio.
Endless Summer – Hilton Head, South Carolina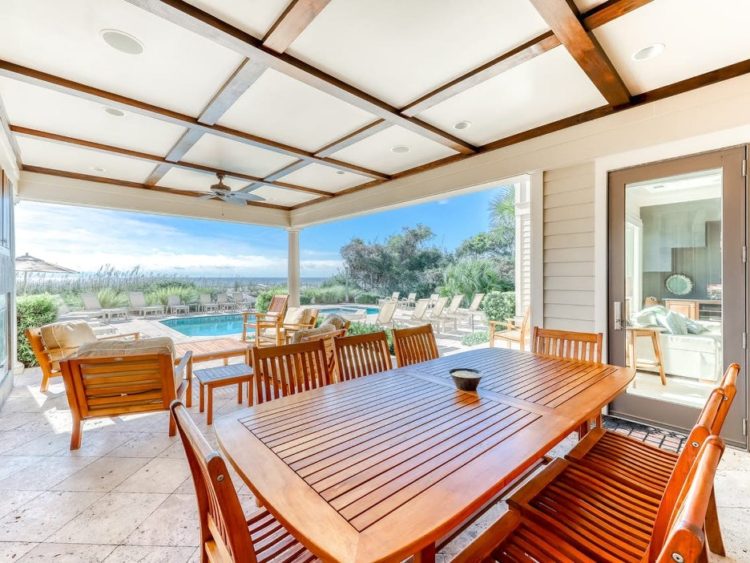 Nothing says working remote like the ability to stay focused, while working outside. If you can take the heat, Endless Summer offers a few ideal spots for setting up shop.
Take in vast ocean views from the vacation home's upper patio, which offers plenty of private space for Zoom calls. Or stay shaded on the covered ground-floor gazebo where you can still enjoy the sounds and sights of family splashing in the pool.
Of course, there are plenty of indoor spaces too, and you can still enjoy walks on the beach during those "mandatory" breaks.
Eagles Landing Lodge – Lakeside, Montana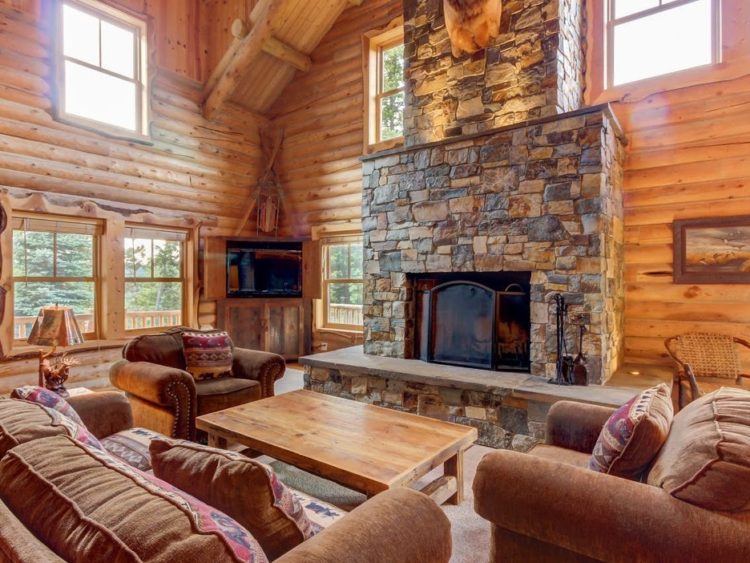 Immerse yourself among the trees in this dramatic Montana lodge. It features plenty of spaces to be heads-down while looking up at the greenery surrounding you.
The lodge features both indoor and outdoor fireplaces and a pool table where you can take a few quick shots while on your lunch break. When the day is done, head just two miles to Flathead Lake, the largest freshwater lake west of the Mississippi.
Drop a line or dip a toe as you stare out at the breathtaking scenery.
Hammerstone 410C – Frisco Colorado
Take in the peaks of the Rocky Mountains from this spacious townhome in Summit County. This lakefront property offers plenty of peace and quiet when you need it, offset by fun activities when you don't.
Panoramic windows offer snow-capped views during work hours, but be sure to stretch your legs and get some air on the spacious deck.
The home is stocked with children's games, or the family can head out to the Frisco Recreation Bike Path that sits right outside the front door.
As the weekend nears, make plans to take a kayak tour of the Dillon Reservoir or rent a paddleboard for the day.
North Branch Lodge – Rhinelander, Wisconsin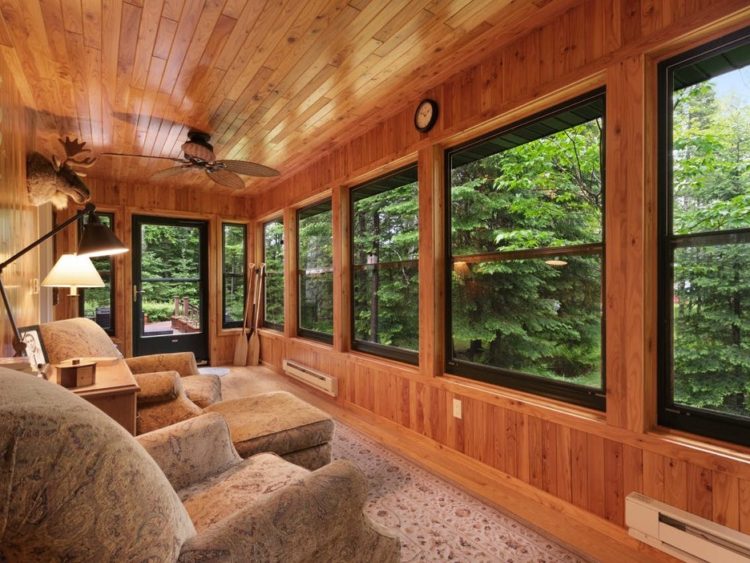 This secluded, upscale vacation home set in the middle of nature is tough to beat. Floor-to-ceiling windows offer views that bring the outside in, while maintaining coziness indoors.
Plunk down at the dining room table for the workday, or set yourself off among the trees in the upstairs sunroom.
Friends and family can enjoy the dock, set out on a canoe, or take in some wildlife on the Rhinelander trail system. At night, the outdoor firepit welcomes conversation, laughter, and (of course) s' mores.
Long Sands Lakefront Home – Ossippee, New Hampshire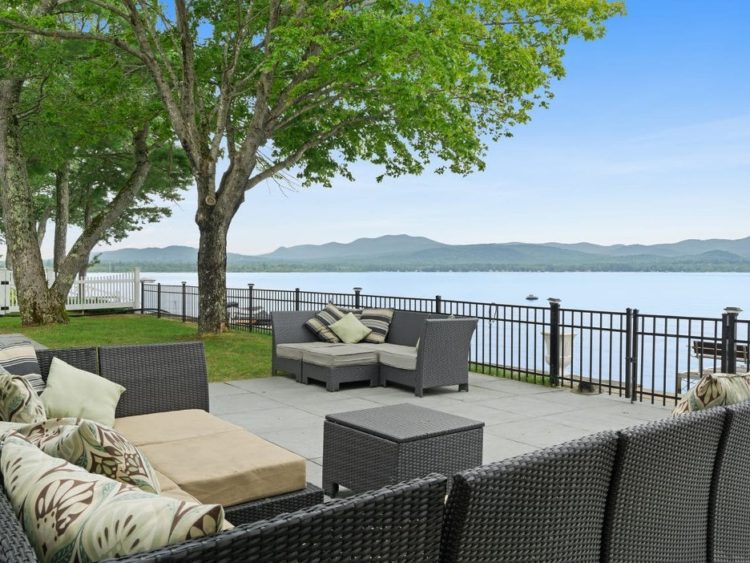 Situated on Ossipee Lake, the Long Sands Lakefront Home will provide a calming environment for a busy workweek.
Take a seat in the kitchen nook, where a dining room table provides ample workspace and views of the surrounding water. Or drop into the dining room and stay close to family lounging in the rockers on the sun porch.
The evening hours can be spent taking advantage of nearby hiking paths or a dip in the water.
On the weekends, head 20 miles to Lake Winnipesaukee, where you can try your hand at everything from sailing and fishing to water skiing and kayaking.

For more information on any these rentals, visit: vacasa.com