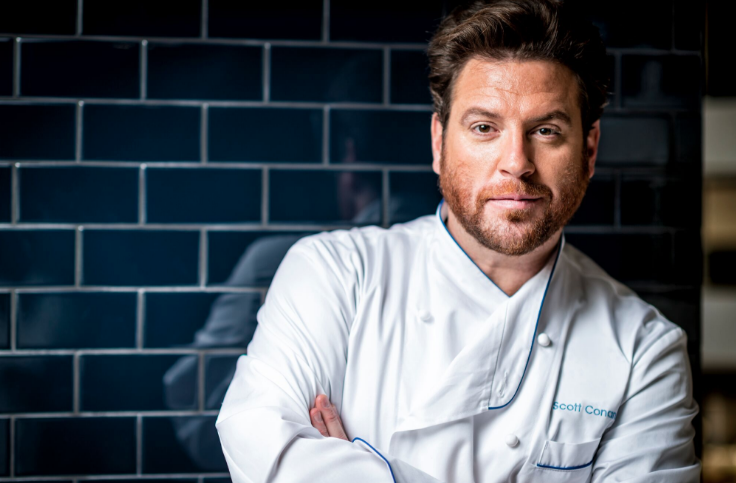 The azcentral Food & Wine Experience is a feast for the senses for Valley food connoisseurs. From Nov. 4-6, this culinary spectacle will feature 60 restaurants and counting, grand tastings, various dining experiences and famous chefs, including the highly anticipated celebrity chef and restaurateur Scott Conant. "Chopped" star and owner of such restaurants as Impero Caffè and Scarpetta, Conant will put on an hour-long cooking demonstration on Sunday, Nov. 6. Guests can also take part in a "Soiree with Scott," enjoying premium beverages and libations.
AFM: What makes you excited about attending azcentral Food & Wine Experience?
SC: This event is the perfect opportunity for me to get to know the local foodies. As we will be preparing to open my new restaurant Mora here in Phoenix, the azcentral Food & Wine Experience is going to be a great introduction to the community.
AFM: What do you think about the food and drink scene in the greater Phoenix area vs. other cities?
SC: I've been visiting friends and family in Phoenix for years. To a certain extent, Phoenix's food scene is reminiscent of the transformation that LA has seen in recently in terms of the evolution of craft cocktails and product-driven cuisine. I've also noticed the genuine enthusiasm and support of local restaurants by the community that is very encouraging.
AFM: Which activity at Food & Wine Experience are you most looking forward to?
SC: Definitely the meet-and-greet. I love having the chance to really talk to the festival attendees.
AFM: What type(s) of cooking demo(s) do you plan to do? How do you get your audience engaged and fired up?
SC: For me, the best way to engage the audience is to just have fun. I love to tell stories as I'm cooking. The food almost comes secondary because the important part is making sure everyone is having a great time.
AFM: What can we expect from your new restaurant, Mora Italian?
SC: Mora will be a lively and approachable. A soulful approach to Italian cuisine that revives and updates the classic osteria; a community hub where locals traditionally convened over simple food and drink with family and friends.   
AFM: What types of dishes will Mora Italian serve and what kind of atmosphere do you hope to evoke for customers?
SC: We are still developing the menu, but it will include Neapolitan-style pizza, grilled fish and meats and daily house-made pastas. We've also put a lot into the cocktail program and wine list. The idea is Mora will be a contemporary gathering place where guests can return time and again for comforting fare and Old World hospitality.
Mora Italian is opening in December 2016 at 5651 N. 7th St., Phoenix.
For more information about the azcentral Food & Wine Experience, visit azcentralfoodandwine.com.