Snoopy is a seven-year-old Schnoodle and Trixie is a three-year-old Labrador mix.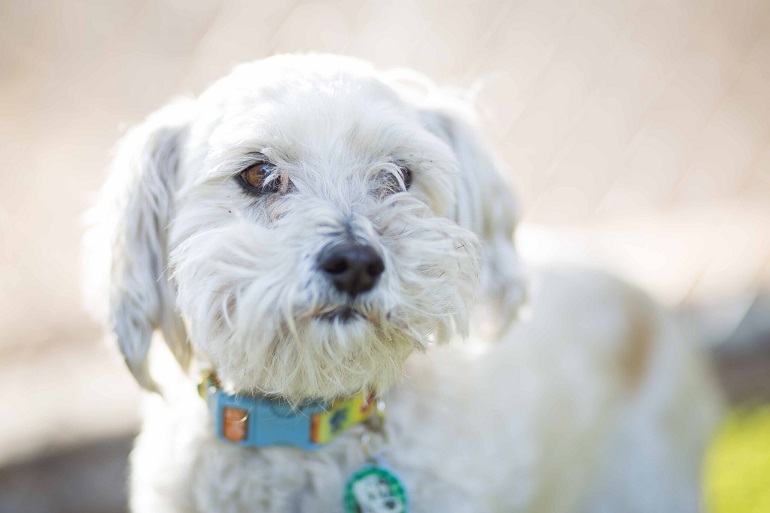 Snoopy is a very sweet dog, with great manners. Snoopy came to us as an owner surrender because the larger dogs in the home started attacking Snoopy. I was glad to take this sweet little boy away from that situation. Snoopy is very housetrained, not a barker. He walks great on the leash and loves to go for car rides. He is a very mellow and happy little guy. He loves people and we would have no problems putting him into a home with children.
Like all our dogs, Snoopy is neutered, micro chipped and vaccinated. He was checked over by our vet (we run blood work as well) and he is in perfect health.
Snoopy is a Schnoodle, a mix between a Schnauzer and a poodle so he will need a see a groomer every 6 weeks.
Snoopy's adoption fee is $300. Please fill out an application on our homepage www.luckydogrescue.org and we will set up a meeting.
Snoopy's photo was taken by Nicole Bowman Photography. Nicole volunteers her time and talents with Lucky Dog Rescue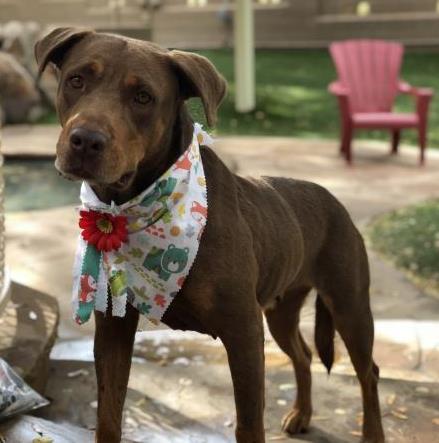 After being left behind in a neighborhood to fend for herself, Trixie roamed the streets surving on scraps from locals and a few volunteers creating a feeding station while they worked to earn her trust to safely rescue her. Many believe you can just go out and leash a dog but forget dogs go into "survival mode" their natural instinct to survive in the "wild." Although, she was once owned, she was without her home, in a strange place and everything she knew was gone.
After many weeks, our partner rescue group, HARTT, was able to humanely and successfully trap her and we are still so confused on why anyone would ever leave her alone (any dog to be honest) with how perfect she's shown us she could be.
Her sweet and calm demeanor is comforting, she would be great in any home. Her soft brown eyes, understanding hugs and submissive belly showing is truly adorable we know she will fill any heart with happiness and joy. She is fully vaccinated, microchipped and spayed. Her adoption fee for one special family is only $300.
Interested in adopting Trixie, contact and submit an application at Luckydogrescue.org
Lucky Dog Rescue and Lucky Huskies are all foster-based and all volunteer-run organizations. Any money donated to us goes directly to the care of our dogs. We are a registered 501(c)(3) nonprofit organization. We are always looking for new foster homes and volunteers that share our passion. Please feel free to email us for more information on how to donate or volunteer at Dee@luckydogrescue.org
Please visit our homepage to learn more about us and our dogs at www.luckydogrescue.org
If you can't adopt right now, why not consider fostering a dog? Fostering dogs helps us save dogs from high killer shelters. We provide anything monetary your foster dogs will need; you provide the love and a comfy home. For more info please email us at Dee@LuckyDogRescue.org