Brisa is a four-year-old German Shepherd Dog and Onyx is a four-month-old Dalmatian mix.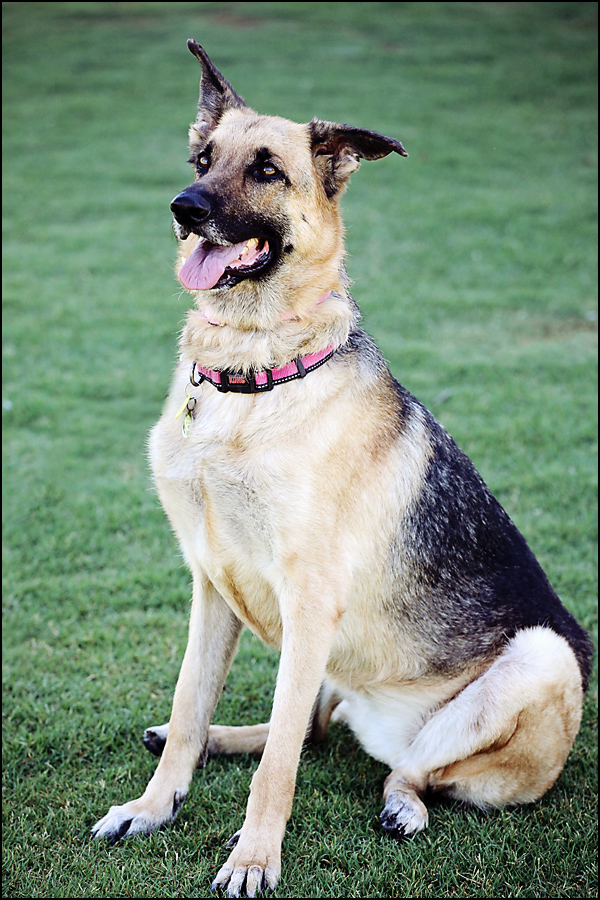 Brisa came to us as a victim of a divorce. Brisa is a beautiful purebred German Shepherd Dog. She absolutely loves people and is great with children over the age of 10. (due to her breed and size we will not adopt her into a home with small children). Brisa does have to be an only dog. She is very okay in social settings with dogs but can't live with them. She would do best as an only dog, but is okay with larger mature dogs. NO smalls dogs for her however.
Brisa does have a condition that affects many German Shepherd dogs and that is called EPI (Exocrine Pancreatic Insufficiency) It is easily managed and causes no other health issues. Her pancreas simply does not produce enough enzymes to digest food so a powder is sprinkled over the food to help her digest it. To learn more about it please read https://en.wikipedia.org/wiki/Exocrine_pancreatic_insufficiency
Like all our dogs Brisa is spayed, vaccinated and micro chipped.. Brisa is a wonderful dog and needs to be with a loving family. Brisa's adoption fee is $250
Brisa' beautiful photo was taken by Rachel Tabron of Araya Photography. Rachel volunteers her time/talent to Lucky Dog Rescue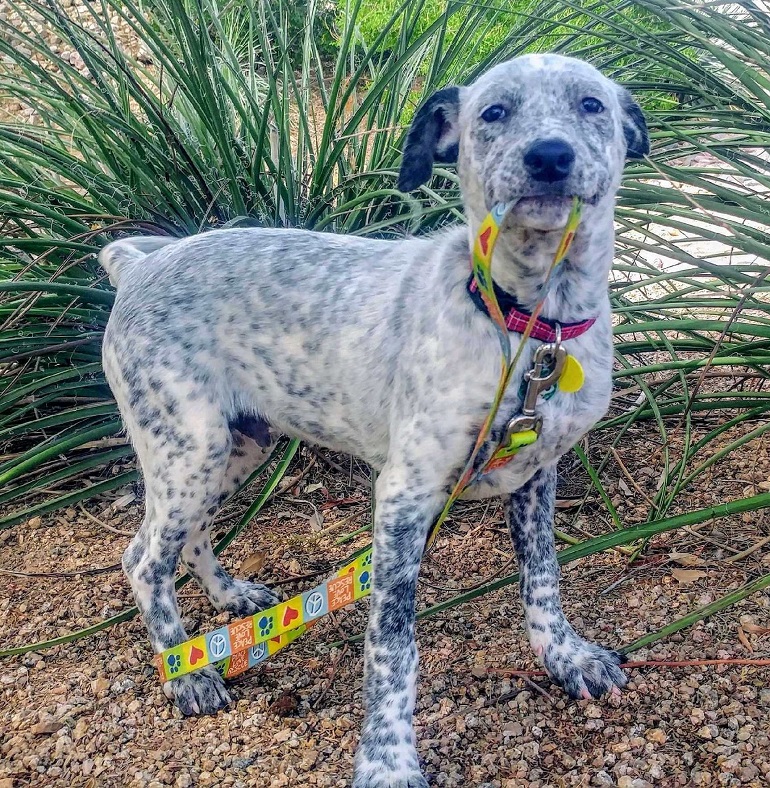 Onyx is one of 4 from a litter of pups born in a shelter, his Mom looks to be mostly Dalmatian and we do not know the breed of the Dad. He is 4 months old and full of spunk and playfulness!
Puppies are a lot of work, training and require patience. Be sure you are ready to take on that responsibility before applying to adopt! If you are gone more than 6-8 hours a day for work it may not be a good fit. Onyx is very good with other dog and loves people.
Onyx is neutered, fully vaccinated, had blood work done and is micro chipped. If you are interested in meeting this stunning boy, please fill out an application on our homepage www.luckydogrescue.org
His adoption fee is $350.00
Lucky Dog Rescue is an all foster-based and all volunteer-run organization. Any money donated to us goes directly to the care of our dogs. We are a registered 501(c)(3) nonprofit organization. We are always looking for new foster homes and volunteers that share our passion. Please feel free to email us for more information on how to donate or volunteer at Dee@luckydogrescue.org
Please visit our homepage to learn more about us at www.luckydogrescue.org
If you can't adopt right now, why not consider fostering a dog? Fostering dogs helps us save dogs from high killer shelters. We provide anything monetary your foster dogs will need; you provide the love and a comfy home. For more info please email us at Dee@LuckyDogRescue.org