Thunder and Colton are two-year-old Siberian Huskies.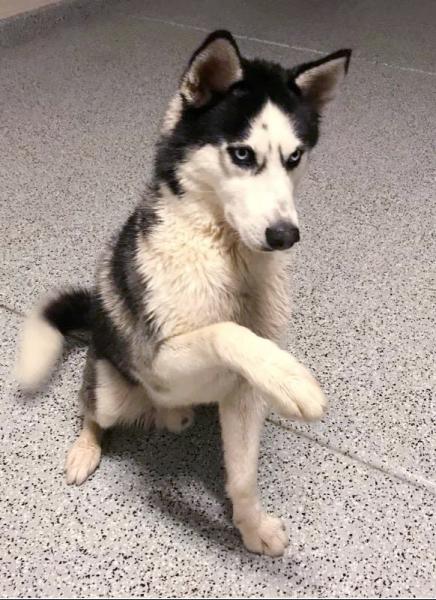 Handsome and young, Thunder is looking for his forever home. This one year old is house trained, not crate trained, and walks ok on a leash. He is your typical young, energetic husky who would love a home where he will be trained in a positive way, provide good nutrition and daily walks or jogs. He is dog friendly with dogs over 10 pounds.
Thunder is up to date on vaccines and will be microchipped and neutered before adoption. His adoption fee is $400.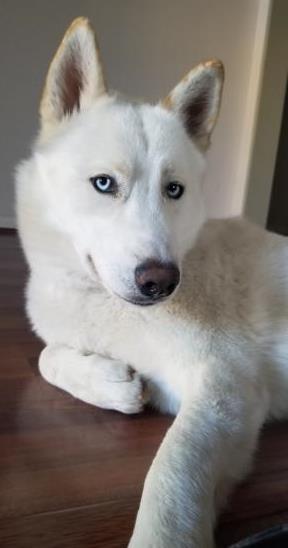 Colton is Mr. Social and super sweet with people, playful and a typical young husky who runs on high energy. Once Colton is done playing he would love to keep you company as you float around your pool as he adores water. To end his day, he is all about cuddles, belly rubs and falling asleep near his human. Although Colton is very loving he is still a young husky and requires plenty of exercise, stimulation, positive training and a human to love and call his own. Colton would do well with another young dog to play with, although, he still requires guidance on acceptable play as he can play rough and non-stop. We would like Colton's forever home to not crate him for long hours and have the time to commit to him as he spent his first year confined. Colton is looking for a husky savvy home who knows how to work with him in a loving and positive environment and will open their hearts and dedicate the time this sweet boy deserves.
Colton is up to date on vaccines, microchipped and neutered. His adoption fee is $400.
Minimum adoption age is 25. Colton is also in need of a foster or monthly sponsor.
Lucky Dog Rescue and Lucky Huskies are all foster-based and all volunteer-run organizations. Any money donated to us goes directly to the care of our dogs. We are a registered 501(c)(3) nonprofit organization. We are always looking for new foster homes and volunteers who share our passion. Please feel free to email us for more information on how to donate or volunteer at Dee@luckydogrescue.org
Please visit our homepage to learn more about us and our dogs at www.luckydogrescue.org
If you can't adopt right now, why not consider fostering a dog? Fostering dogs helps us save dogs from high kill shelters. We provide anything monetary your foster dogs will need; you provide the love and a comfy home. For more info please email us at: fosters@LuckyDogRescue.org. For more info on our Huskies, please email, Huskies@luckydogrescue.org
Please consider Lucky Dog Rescue for a year end donation. You can do so securely by visiting www.luckydogrescue.org/donate