Bunty is a ten-year-old purebred Cocker Spaniel and Winston is a three-year-old purebred Dachshund.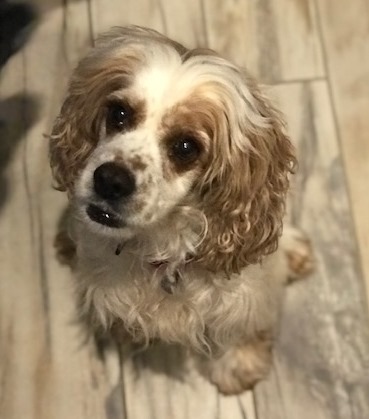 Bunty is a beautiful older purebred cocker spaniel. She is between 9 and 10 years old. She came to us via the AZ Humane Society. Bunty had mammary gland tumor that needed to be removed. Thankfully they were benign. (very common in unspayed older female dogs). Bunty now has a clean bill of health, she is spayed and up to date on all her vaccines.
Bunty is great with other dogs, she is playful and smart. Most of all she loves to be around her people. Bunty would be a great companion for an active senior.
If you are interested in meeting Bunty, please fill out an application on our homepage www.luckydogrescue.org. Her adoption fee is $250.
For more information about her email us at Adoptions@luckydogrescue.org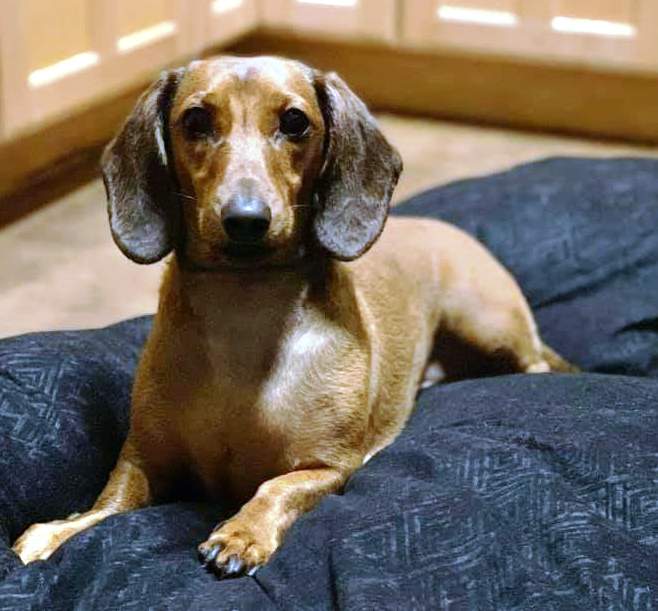 Winston is a wonderful loveable,neutered male, 15 pound Dachshund. Winnston is going to be 3 years old this March. He is looking for a family that understands what being a Dachshund is all about. Dachshunds are known to be playful, talkative, brave and have no idea they are small. Winny is all of these things! He loves to play with people and dogs so make sure your resident dog is ready for an exuberant pal. He barks and makes all kinds of playful noises to let you know he is happy to see you. His daily exercise routine includes running around the house shaking a toy twice his size. He insists on sharing your bed at night, and you won't find a better couch potato for screening movies at night. He would be a great on road trips! He's very quiet and sleeps in the car. This little guy has personality you can't ignore, and will follow you around every room of your house!
Winston is not fond of kids and we will not place him into a home with small children, teenagers ok.
We know you can't wait to meet this little cutie, so be sure to fill out an application today!
An application can be found at www.luckydogrescue.org
Lucky Dog Rescue and Lucky Huskies are all foster-based and all volunteer-run organizations. Any money donated to us goes directly to the care of our dogs. We are a registered 501(c)(3) nonprofit organization. We are always looking for new foster homes and volunteers who share our passion. Please feel free to email us for more information on how to donate or volunteer at Dee@luckydogrescue.org
Please visit our homepage to learn more about us and our dogs at www.luckydogrescue.org
If you can't adopt right now, why not consider fostering a dog? Fostering dogs helps us save dogs from high kill shelters. We provide anything monetary your foster dogs will need; you provide the love and a comfy home. For more info please email us at: fosters@LuckyDogRescue.org. For more info on our Huskies, please email, Huskies@luckydogrescue.org
Please consider Lucky Dog Rescue for a year end donation. You can do so securely by visiting www.luckydogrescue.org/donate