Mika Aylen is a three-year-old Agouti Husky and Willie is a ten-year-old year old mini Poodle.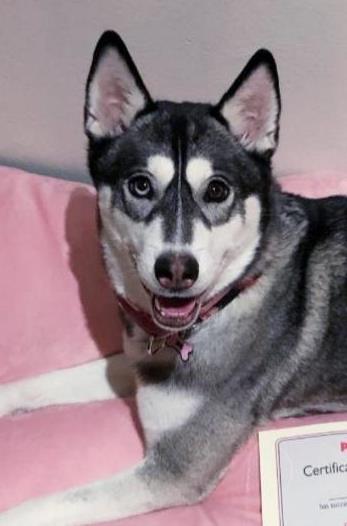 Mika Aylen is a beautiful Agouti Husky female who is as sweet as she is beautiful. She is about 2 years old and has graduated from puppy obedience class. She is dog friendly and loves people of all ages - an all-around sweetheart who loves to ride in the car, go for walks and hike. Mika is looking for a breed savvy family who will continue her training, provide daily exercise and loving companionship.
She is spayed, microchipped and up to date on vaccines. Her adoption fee is $400. Mika Aylen is also in need of a foster. For more info, please email us at Huskies@luckydogrescue.org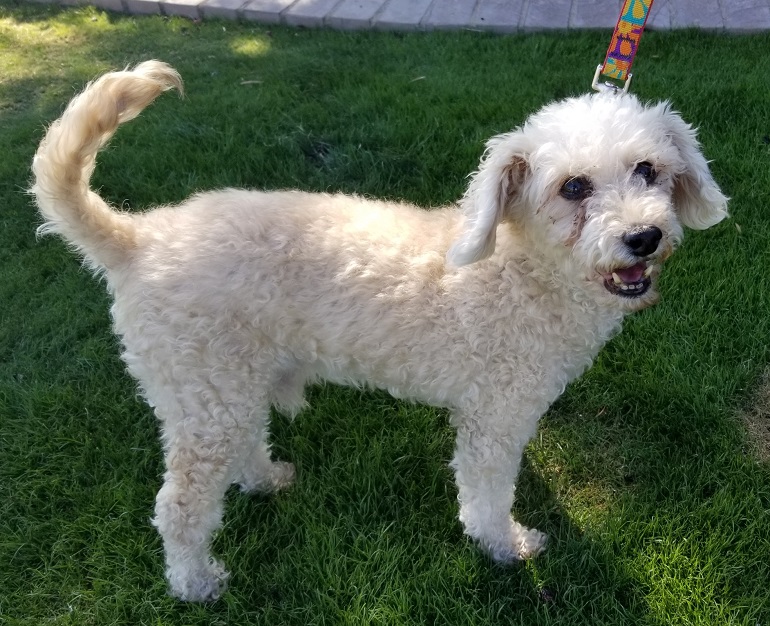 Little Willie came to us after his elderly owner fell ill and could no longer care for him. Willie is a very sweet little dogs. He has lived with cat and is fine around them and other dogs. Willie is super friendly and loves to cuddle and just be with people.
Willie is not a marker (he was neutered when he was very young) and he is in good health. Will is a very well mannered little guy. He is housetrained and knows how to use a doggy dog.
Willie is an apricot mini poodle, he weighs about 14 pound and is 10 years old.
Willie does need to be taken to the groommer regularly since he has hair not fur (about every 4 to 6 weeks) Like all our dogs, Willie is in a private foster home and can only be seen by approved adopters. If you would like to meet him, please fill out an application on our homepage www.luckydogrescue.com. His adoption fee is $300.
Lucky Dog Rescue and Lucky Huskies are all foster-based and all volunteer-run organizations. Any money donated to us goes directly to the care of our dogs. We are a registered 501(c)(3) nonprofit organization. We are always looking for new foster homes and volunteers who share our passion. Please feel free to email us for more information on how to donate or volunteer at Dee@luckydogrescue.org
Please visit our homepage to learn more about us and our dogs at www.luckydogrescue.org
If you can't adopt right now, why not consider fostering a dog? Fostering dogs helps us save dogs from high kill shelters. We provide anything monetary your foster dogs will need; you provide the love and a comfy home. For more info please email us at: fosters@LuckyDogRescue.org. For more info on our Huskies, please email, Huskies@luckydogrescue.org