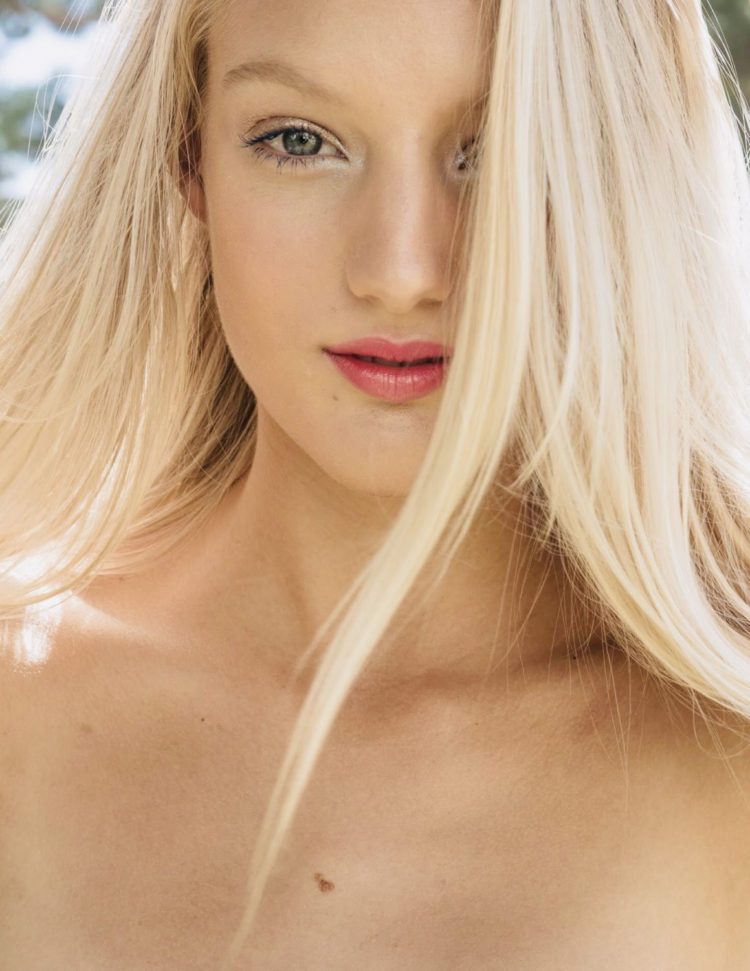 Name: Sophia Ulrych
Age: 17
City you live in: Scottsdale
A typical day in my life includes…
getting up to take my Bernese Mountain dog on a walk, or go to a hot yoga class. After that, I'm busy modeling or off to an event (sometimes both)!
I was born…
a very adventurous and artistic little child. I was born in Colorado and grew up on the Big Island of Hawaii. Anything I could find to climb on, I did. I sang, I danced, I drew on the mirrors, I adopted birds, cats, hermit crabs, and many others.
My favorite thing about Arizona…
the beautiful hiking, cacti flowers, and breathtaking sunsets!
I'm listening to…
everything. My playlists can be the most random place to be, you'll see anything from Frank Sinatra to Doja Cat.
My family…
means the world to me. Like any other family, we have our moments but at the end of the day, we are a family, and that means something.
If I could have dinner with anyone, it would be…
Anna Wintour. I find her absolutely fascinating. She is such an iconic woman who has greatly influenced what a fashion magazine is, as well as expanded the definition of what a woman is. I think being able to have dinner with her would be quite an experience!
One thing I cannot live without…
family… food… my puppy… do I have to pick one?
When I was younger, I wanted to be…
a famous singer/model in a big city. Las Vegas was the first big city I ever went to and when I arrived I decided that was the big city to live in. Now that I have traveled more, I think differently haha…
I'm inspired by…
my grandmother. She has been through so much, including a World War. She is a very strong and talented woman who has done everything to make sure her family is taken care of.
The one person who motivates me is…
my mother. I have watched her work very hard and succeed at what she is passionate about. She is always there for me, giving me advice and support when I need it.
If I could change anything in the world, it would be…
giving more support to animals and people who need it. Everyone (including the animals) should have shelter, clean water, food,
access to hospitals, the ability to contribute to the world, and other necessities that simply aren't provided to those who need them.
The perfect day would be…
a day where I can wake up early, have the morning to myself – spend time with family, walk the dog, eat breakfast on the balcony, and then head to a photo shoot. After that, I would volunteer a few hours either to a horse rescue or a group like the Who I Am Foundation. Then, head home, change, and head to an event!
My first job was…
helping my mom with her jewelry and clothing line.
My favorite escape…
is the beach. I find such calm being by the ocean. I also love watching the sea life (including the cute little hermit crabs).
My life…
is amazing. I am so blessed to have met so many amazing people, have the opportunities I do, and I am excited for what's to come
Always…
remember that no matter who they are they are just a person, just like you.
I'm currently working on…
a lot! I am a firm believer that there is always room to evolve and improve, so I am constantly working on making myself a better person, getting better at my job, and getting myself closer to my goals. My main focus right now is my modeling career and making it full time in the future.
Always…
be kind and compassionate towards yourself, others, and this beautiful planet we call home.
Never…
look back to think "what if" or criticize yourself or others. Only look back to appreciate how far you have come, how hard you have worked, and how much you have grown.
Favorite Quote…
there are so many good quotes out there, I don't have one!
Biggest Dream…
to fulfill each dream I have and put into action all of the ideas I think could help give a larger number of people a place in the world.
My Pet Peeve(s)…
people with negative attitudes.
Summarize yourself in one sentence…
a determined girl who is working on her modeling career and hoping to make the world a bit better.