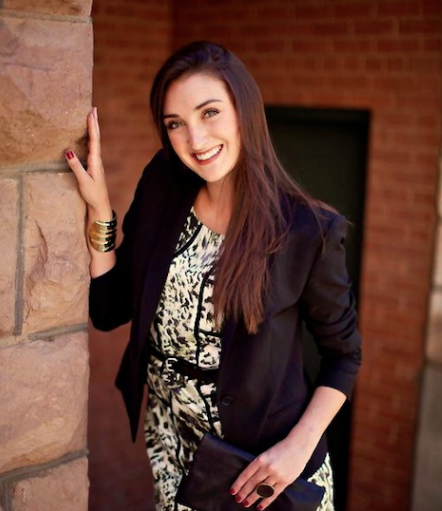 We asked Rachel to finish these sentences and here is what the gorgeous, motivated and family loving girl had to say.
Name: Rachel Kress
Age: 20
Title: Student, Intern, Model
Married/Single: Single
Kids: None
Live: Tempe
I was born…
Denton, Texas on Cinco de Mayo
My favorite thing about Arizona…
ASU!!! And.. I'd say the mountains.
I'm listening to…
Lights by Ellie Goulding
My family…
is very supportive
If I could have dinner with anyone, it would be…
Maikhail Baryshnikov
One thing I cannot live without…
my lip balm
When I was younger, I wanted to be…
a professional ballerina
I'm inspired by…
people who work hard for what they want
The one person who motivates me is…
my family
The perfect day would be…
to relax outside and the weather to be 78 degrees
My first job was…
sales associate at White House Black Market
My favorite escape…
going on a walk outside with my boyfriend
My life…
is busy.
I'm currently working on…
finishing school and trying new things
Always…
go the extra mile for people and show that you care
Never…
quit without a good reason
Favorite Quote…
"Most of the important things in the world have been accomplished by people who have kept on trying when there seemed to be no hope at all." – Dale Carnegie
Biggest Dream…
performing/modeling, having a family and stable career
My Pet Peeve(s)…
well I'm not sure… but I tend to use a lot of hand sanitizer!
Click here to order a Trendsetters reprint.