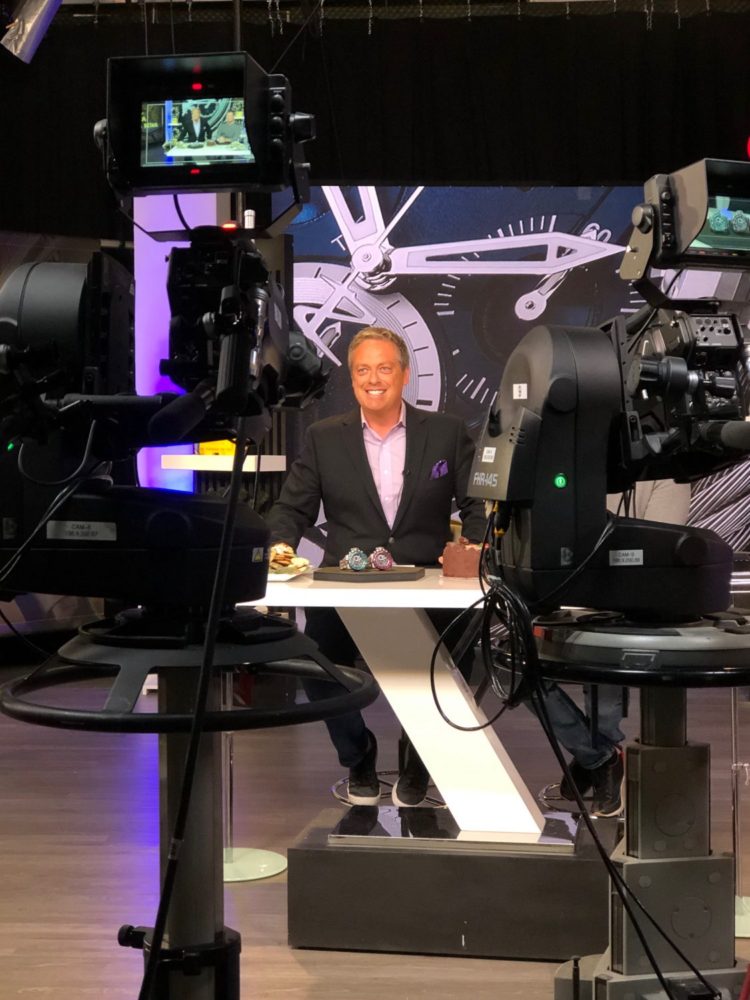 Name: Todd Newton
Age: 49
Married/Single: single
Kids: Mason, 18 and Kiki, 14
City you live in: Scottsdale
A typical day in my life includes…
waking up early to walk my two rescue dogs, Daisy and Samantha Moonshine. I follow that up with about a pot and a half of strong coffee, a good workout on the treadmill, then I either head to the tattoo shop or run to catch a plane to make some TV.
I was born…
in the great city of St. Louis. It was the childhood every kid should be so lucky to have. Mom and Dad still live in the same house I grew up in. I don't get back as often as I'd like, but when I do the visit is filled with great memories.
My favorite thing about Arizona…
the sunrise, the sunset and everything in between. I lived in Hollywood for nearly twenty years and it never quite felt like home. It always felt as if I was just passing through. But when we got to Scottsdale I knew we had found the place to plant some roots. The natural landscape, the sense of community, the weather…what's not to love.
I'm listening to…
some killer blues by a couple of guys with strong ties to the area. Hans Olsen and the Chuck Hall Band are buddies of one of the artists at the tattoo shop, "The Legend" John Purdy. He turned me onto them and I can't get enough. That's one of the many benefits of spending long hours in a tattoo parlor.
My family…
is growing up too fast! My son is 18. That's a legal adult! I can remember every stage of his life and seems as if it all went by in a blur. My little girl is turning into an incredible young woman. They always say the time flies and they weren't lying. I love those kids so much and treasure the opportunity to watch them evolve into wonderful adults.
If I could have dinner with anyone, it would be…
Johnny Carson. As I mentioned, Johnny was a huge influence on me but he was the one person I always wanted to meet but never had the chance to. I understand Johnny loved eating at Spago in Beverly Hills. I'd even pick up the check.
When I was younger, I wanted to be…
Johnny Carson (sorry to be repetitive).
I'm inspired by…
people who know how to stand up for themselves when it counts.
The one person who motivates me is…
my father. He was the perfect dad and now, in his 70's, is a cancer survivor and man who wakes up everyday facing Parkinson's Disease head on. He's the epitome of strength and I admire that man to no end.
If I could change anything in the world, it would be…
to eliminate senseless disease. None of us need, or probably want, to live forever. This is understood. But suffering on any level is inhumane and serves no purpose.
The perfect day would be…
to wake up to smiles on the faces of my family and a butt in every chair at the tattoo shop.
My first job was…
emceeing a bunch of male exotic dancers at the age of seventeen. I would've taken any gig that allowed me to scream into a microphone.
My favorite escape…
Bali. I've never been but you can believe it's on the list.
My life…
is as colorful as the ink that adorns my skin.
I'm currently working on…
making The Original Todd's Tattoo Shoppe a mainstay here in town. I want people to feel as comfortable here as they do in their own living room. I'm also touring the United Stated and Canada as the host of The Price Is Right Live! stage show.
Always…
tell the people you love how much they mean to you, even when you think they don't need to hear it.
Never…
fall asleep without letting your chihuahua out for one more poop break.
Favorite Quote…
"If you can't dazzle them with brilliance, baffle them with bull$!*%."
Biggest Dream…
is to see Mason and Kiki grow up to be happy, healthy, productive people. That's more valuable to me than all the infinity pools and Maseratis in Paradise Valley.
My Pet Peeve(s)…
people who chew with their mouth open and seeing folks with bad tattoos. I'm here to change all of that!
More about Todd…
my dream growing up was to be the next Johnny Carson. That is, until I met Bob Barker. Mr. Barker showed me that it's possible to entertain millions of people by simply being myself. Thanks to him, and a few other key people in my life, I'm currently enjoying a thirty-plus year career as a television host. It's been an amazing ride and has led to the publication of two autobiographies that I'm extremely proud of.
When away from the cameras I enjoy traveling the world and adding to my collection of over 100 tattoos. I guess it comes as no surprise that I'm extremely passionate about The Original Todd's Tattoo Shoppe, which I opened in Scottsdale this year. This shop is everything a tattoo parlor should be. I've got a great team of incredibly talented artists who deliver some beautiful tattoos in a warm, welcoming, and clean environment. It's cool meeting people who come and see us from all over the country and seeing them mingle with the locals who are regulars in our shop. Everyone is like family.
Personally I'm the proud father of two great kids who have taught me more about life than I ever thought imaginable.
Click here to order a Trendsetters reprint.