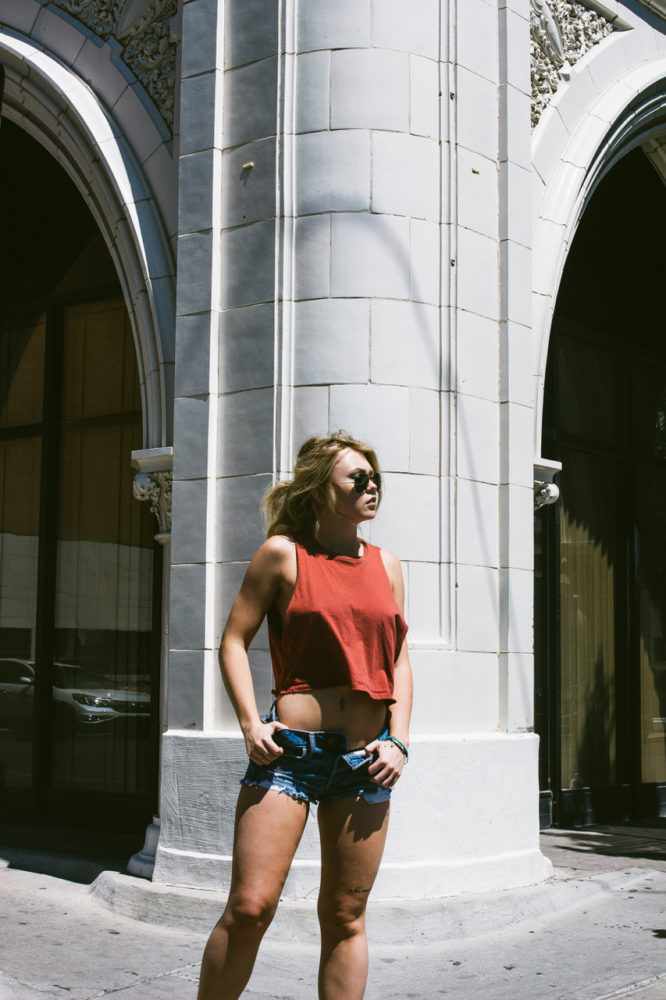 Name: Dani de Jonckheere
Age: 22
Title: Clinical Research Assistant, Influencer
Married/Single: happily taken
Kids: none
City you live in: Tempe
A typical day in my life includes…
hitting the gym, going to work, making dinner with Logan (usually tacos), and watching some Netflix!
I was born…
and raised in good ol' Albuquerque, New Mexico.
My favorite thing about Arizona…
the weather, the ability to drive to the beach or my hometown and the food!
I'm listening to…
Flosstradamus Live at Ultra Music Festival 2018 (great for crushing a workout or driving to work, proceed with caution).
My family…
is the absolute best and always have a strong Manhattan ready for me when I visit ABQ.
If I could have dinner with anyone, it would be…
either Salvador Dalí or Einstein but both would be ideal.
One thing I cannot live without…
New Mexican food!!! If you have not had New Mexico green & red chile, you are not living life.
When I was younger, I wanted to be…
Britney Spears, a veterinarian and a lawyer.
I'm inspired by…
honestly, almost everyone I know. Everyone around you has something to teach you about yourself.
The one person who motivates me is…
my dad! He's a genius, has worked so hard to achieve his goals and is an amazing bartender.
If I could change anything in the world, it would be…
the trash, and our overconsumption of plastic materials L Our oceans are hurting.
The perfect day would be…
relaxing by the beach, petting some dogs and an amazing dinner with my nugget (Logan).
My first job was…
a server at a retirement home when I was 16.
My favorite escape…
some pre-workout, the gym and my headphones.
My life…
gets better and better every day! If you're not happy, change it!
I'm currently working on…
starting to paint and draw again, learning web development, my relationship and being more patient.
Always…
be kind.
Never…
take yourself too seriously.
Favorite Quote…
spoken like a true Leo: "a lion never loses sleep over the opinions of sheep".
Biggest Dream…
success and happiness, surrounded by the people I love!
My Pet Peeve(s)…
negativity, settling, bad food.