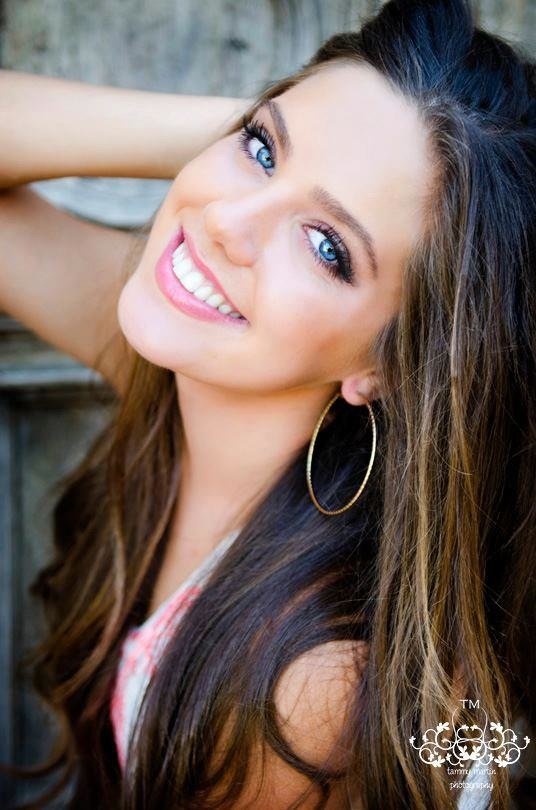 We began 17 sentences that each person finished in their own words. Here's what aspiring teenager, Olivia Argue had to say about school, the future and everything in between.
Age: 16
Live: Scottsdale
I was born…
Phoenix, Arizona.
My favorite thing about Arizona…
Arizona is an amazing place to live because of the diversity that it offers. From the fashion culture of Phoenix Fashion Week to hiking Camelback Mountain, our valley offers something for everyone. Our beautiful Arizona climate allows for so many recreational opportunities. We have some of the finest golf and tennis resorts. Along with amazing weather, beautiful museums, fabulous shopping, and some of the finest dining to chose from, Arizona has a charm and a uniqueness that is hard to match.
I'm listening to…
a very wide range of music on my Ipod. Some of my current favorites include Maroon 5, Havana Brown, Trevor Hall, The Fray, Iron & Wine, The White Panda, and a variety of country artists.
My family…
has always been such an amazing support system throughout my life. They are always there for me with great advice as I look towards the future. My father always knows how to make me laugh and continues to be the most amazing dad that I could ever imagine. We share many common interests and he has taught me so much about myself and about life. He has truly helped me grow as an individual. My mother always gives the best advice and she has continuously reminded me to stay positive. I am so thankful to have such a wonderful mom that is always there for me. She has also helped me with everything I have decided to pursue! My older sister, Molly, is one of my biggest role models. Her determination and ability to make anything possible are things that I have always admired. Molly has always offered her help and advice no matter how far away she may be from home. She may be my older sister, but she is the definition of a best friend.
If I could have dinner with anyone, it would be…
it would be my grandpas. They were two of the most amazing individuals, and I learned so much from them. They never failed to make me smile. They taught me so much about life every time I was with them. I feel so blessed to have had such influential grandpas in my life.  I would love to be able to talk with them over dinner again.
One thing I cannot live without…
I am very organized so I cannot live without my planner. I love being active and busy so that I spend my days being productive. I enjoy making sure that I have enough time for planned events and spontaneous times!
When I was younger, I wanted to be…
a veterinarian because I have always loved animals. Having a job that allowed me to care for the needs of animals seemed very fulfilling!
I'm inspired by…
my Granny. She is determined, caring, humorous, and creative. I have always looked up to her and admired her ability to accomplish anything. She has such a wonderful personality, and will always brighten my day with her smile and chocolate mint brownies! She has truly impacted my life and has helped me become who I am today!
The one person who motivates me is…
my older sister, Molly. She always supports my decisions, and I can always count on her for advice. Her positive attitude will always help me stay on the right track.  I feel so blessed to have a fabulous  sister. Her determination inspires me to make new goals and reach them. The most amazing thing about her is that she is always willing to lend her hand as a sister, role model, and best friend.
If could change anything in the world, it would be…
Well, I recently went on a teen community service trip. I gained a lot of knowledge on problems in the ecosystems and the domino effect it has on the world. If I could change anything, I would strive to let more people have awareness about worldly issues that continue to worsen through the years. From trash and fishing nets that float onto local beaches, to invasive plants taking over and destroying a habitat, more awareness and action is needed. Everyone putting in even the smallest effort about a cause they are passionate about would truly change the world.
The perfect day would be…
consist of doing something different. I would wake up to hear the crashing waves, grab a surfboard and a Starbucks, and head to the beach. My morning would consist of surfing the waves, and being apart of the Surfrider Foundation team. After a successful day of service and fun, I would surround myself with my family for a relaxing night filled with great conversation and food!
My first job was…
being a Junior at Chaparral High School. My priorities are my academics, and I enjoy being involved in Student Government, Kids for Kids Club, French Honors Society, and Kids for Schools Club. I also spend my time working with foundations that I am passionate about such as Habitat for Humanity.
My favorite escape…
would be Longboat Key, Florida. I've spent numerous summers with my entire family on the key, and I created memories there that will last a lifetime. I will never forget the 4th of July watermelon seed spitting contest, the egg toss, watching the dolphins and snuggling up to my parents and grandparents as the loud fireworks exploded from the dock. I always feel at home when I am on the 13 mile key surrounded by the beautiful Gulf water.
My life…
I have been fortunate to have been born and raised in Arizona. I have grown to love traveling and seeing different parts of the world and many cultures. Following my morals and beliefs, I strive to live every day to the fullest. I have found it important to remember my roots while gaining knowledge about the world.  I have many goals in which I will strive to obtain within the upcoming years. I would love to have the opportunity to attend college in California before studying abroad. I cannot wait to see what the future holds!
I'm currently working on…
planning several events for Chaparral High School such as Chaparral Homecoming 2012.  I am also preparing myself for the events that are ahead of me this year such as competing in Miss Arizona Teen USA 2013. I strive to make sure I take every positive opportunity that I can while giving it my all!
Always…
stay positive and surround yourself with uplifting people. Always make sure that you continue to follow your goals, no matter what other people may say about them. I believe that it is important to stay true to yourself, your morals, and your beliefs. Staying strong and determined will always take you far.
Never…
forget the blessings that each day brings. Never forget to live everyday to the fullest and make the most of what it brings. Family and friends are so important to me.  I find it essential to never forget the people who are there through thick and thin!