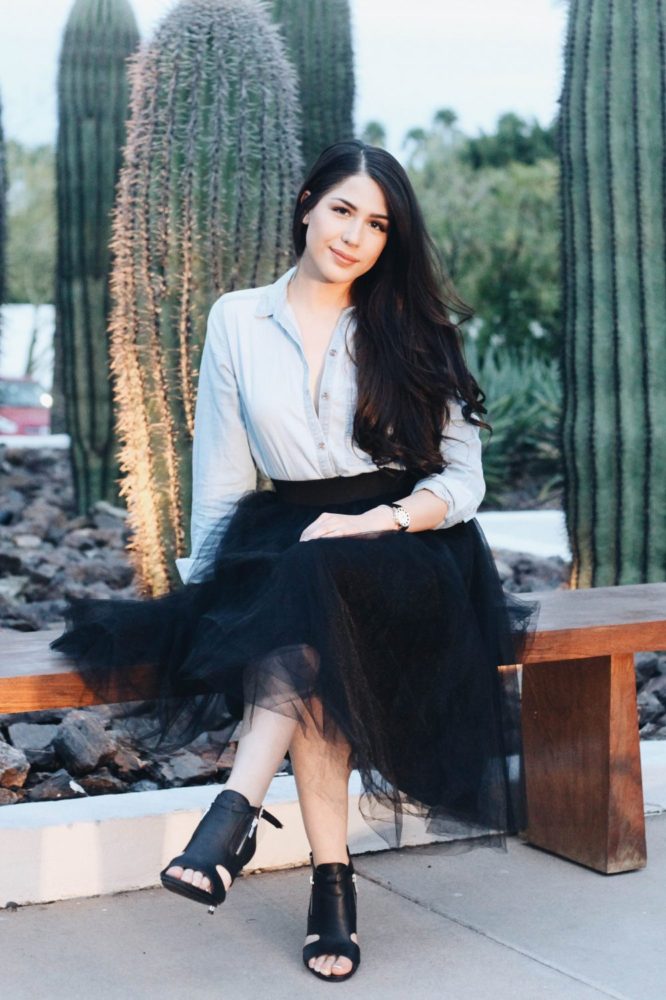 Name: Maxi Mertens
Twitter: maxi_mertens
Age: 24
Title: Student, Brand Ambassador, Fashion Blogger
Married/Single: Single
Kids: 0
City you live in: Tempe
A typical day in my life includes… I get up around 6 a.m. I make coffee, blog, check my email and Instagram before heading to classes at ASU!
I was born… in Arizona, but I grew up in San Diego.
My favorite thing about Arizona… is the culture.
I am currently listening to… Adele's new album!
My family… is my biggest support system.
If I could have dinner with anyone, it would be… Amy Astley.
One thing I cannot live without… coffee!
When I was younger, I wanted to be… a ballet dancer.
I am inspired by… vintage clothing stores and beautiful architecture.
The one person who motivates me is… my peers! They inspire me to be my best.
If I could change anything in the world, it would be… the cost of a college education.
The perfect day would be… walking around New York City.
My first job was… retail.
My favorite escape… Netflix and a tub of ice cream! Although, Greece doesn't sound too shabby.
My life… is beautiful and crooked, just how it should be.
I am currently working on… projects for my Teen Vogue / Parsons Fashion program!
Always… stay humble.
Never… quit your daydream.
Favorite Quote… "Without leaps of imagination or dreaming, we lose the excitement of possibilities. Dreaming after all, is a form of planning."- Gloria Steinem "You can't look at competition and say you're going to do it better, you have to look at competition and say you're going to do it differently." – Steve Jobs
Biggest Dream… build a fashion empire.
My Pet Peeve(s)… negativity.
Click here to order a Trendsetters reprint.