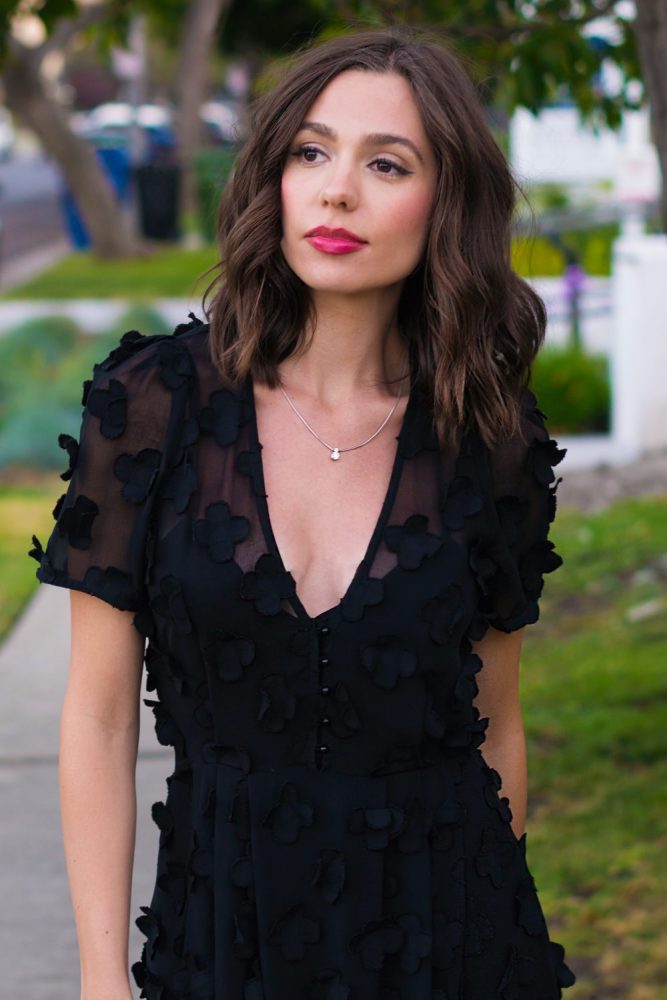 Name: Molly Argue
Age: 25
Title: TV Host
Married/Single: Soon-to-be Mrs. Campos
Kids: Our 2 dogs, Chloe a King Charles Cavalier and Mille a Yorkshire Terrier, are our children… for now!
City you live in: Los Angeles, California
A typical day in my life includes…
waking up to LOTS of puppy kisses, checking emails and Instagram, drinking a Nespresso almond milk latte, getting my hair and makeup camera-ready, reviewing scripts, filming in-studio or on-set, driving to auditions or meetings (and praying that traffic doesn't make me late!), sweating in a Soul Cycle class, making dinner with my fiancé and, if I'm lucky, having a glass of vino.
I was born…
in Phoenix, Arizona.
My favorite thing about Arizona…
is that it's home. It means family. It's the state I was proud to represent at Miss Teen USA 2011!
I'm listening to…
Adele, Sam Smith, Passenger or the "Chill Tracks" Playlist on Spotify.
My family…
is my everything.
If I could have dinner with anyone, it would be…
Whitney Wolf Herd, who is the founder and CEO of Bumble (she doesn't know, but I'm obsessed with her) #girlboss.
One thing I cannot live without…
is my phone. It's an addiction… but I just love it so much.
When I was younger, I wanted to be…
a Spice Girl – who didn't??
I'm inspired by…
stories, culture, trendsetters and go-getters.
The one person who motivates me is…
my fiancé. He won't let me leave the house in the morning without making me chant, "I'm the best!". Silly, but it's a nice little daily mantra.
If I could change anything in the world, it would be…
bullying. No one ever looks good trying to make someone else look bad. Let's add more kindness!
The perfect day would be…
staying in cozy clothes, taking the dogs on a long walk and enjoying good food + wine — IN NAPA.
My first job was…
Director of Partnerships of With Love From Kat. The "With Love From Kat Travel App" (named by Harper's Bazaar as a top Travel Instagram Account to follow world-wide) is available on the App Store! It's the perfect travel guide.
My favorite escape…
is traveling somewhere new. Exploring new parts of the world is the best way to stay inspired.
My life…
is changing, and even though change is often scary, it's also exciting and beautiful.
I'm currently working on…
1.) Planning a wedding!!! 2.) Working on my French proficiency. My fiancé is French, so now I really have no excuse 3.) Career developments
Always…
remind yourself that happiness is a choice.
Never…
doubt yourself.
Favorite Quote…
I have so many! This is currently the one that speaks to me most: "I am going to make everything around me beautiful – that will be my life." ― Elsie De Wolfe
Biggest Dream…
leave a positive impact.
My Pet Peeve(s)…
lack of follow-through.