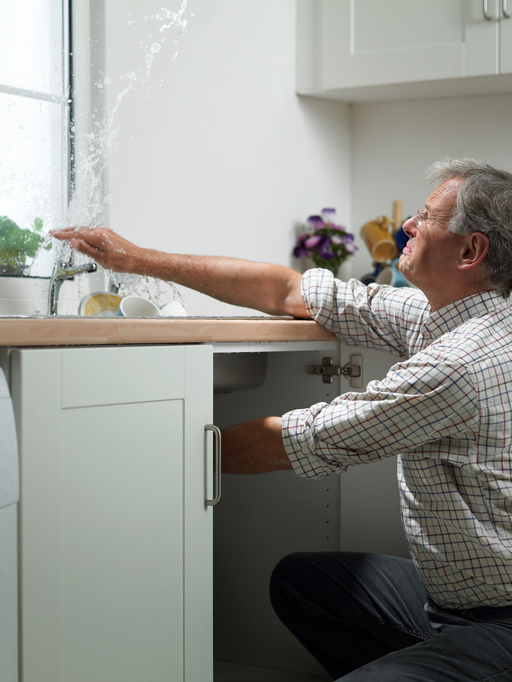 As you know, there is a lot of responsibility that comes along with being a homeowner. Aside from making sure that the taxes, mortgage and insurance are paid, you must also maintain the upkeep of the property – which could mean some routine maintenance and repairs. Unfortunately, many homeowners get into a lull and forget all about the importance of maintaining their property time and time again. The results – a property that has depreciated in value and increased in expenses.
To avoid depreciating the value of your property or having to pay outrageous costs, it is beneficial that you complete the following on an annual basis:
1. Do a Basic Property Inspection
The varying elements of weather can have an adverse effect on the building materials of your home. To ensure that your home is intact, it is ideal to do a basic property inspection once every year. You don't necessarily need a professional. You should just walk around the interior and exterior of the property to look for defects that need to be repaired. Cracks, chips, and holes along the foundation, peeling paint, or even an overgrown tree are things you might observe that need to be taken care of.
2. Have Your Furnace and AC Serviced
At least once per year, you need to hire a heating and air conditioning repair contractor to service your systems and ensure they're in working order. Waiting until the scorching summer or extremes of winter to deal with your heating and cooling system could drive up the costs to repair it. However, an annual maintenance contract is often very affordable and will ensure that you're comfortable all year long.
3. Inspect Drains and Gutters
The fall brings with it a lot of rain and debris. To ensure that rainwaters are draining off of the property efficiently, you'll need to inspect the household gutters and drains. If you find that there are a lot of leaves, trash, or other objects blocking the gutters or drain you should remove it or have a professional roofer come and do it for you.
4. Conduct an Energy Audit
How much energy are you consuming on a daily basis? Has it increased since you moved into your home? If so, are there ways you can improve the efficiency of your home? An energy audit will pinpoint how much energy is being consumed and how so that you can rectify the matter. Should it be inefficient windows and doors investing in new ones, or using weather stripping and plastic can help to improve efficiency.
5. Have the Plumbing System Checked
The plumbing is an integral system in your home. Water leaks, drips, and even leaky faucets can cause a lot of money to "go down the drain". To minimize the costs, you should have your plumbing checked out by a plumber on an annual basis. They can fix any minor issues before they become major ones.
It may seem a bit costly and even time consuming to tend to the above list on an annual basis, however, it is ideally what should be done to save money and keep your home in tip top shape. If it's been a while since you've done any of the above mentioned home maintenance tips, contact a professional right away for services.