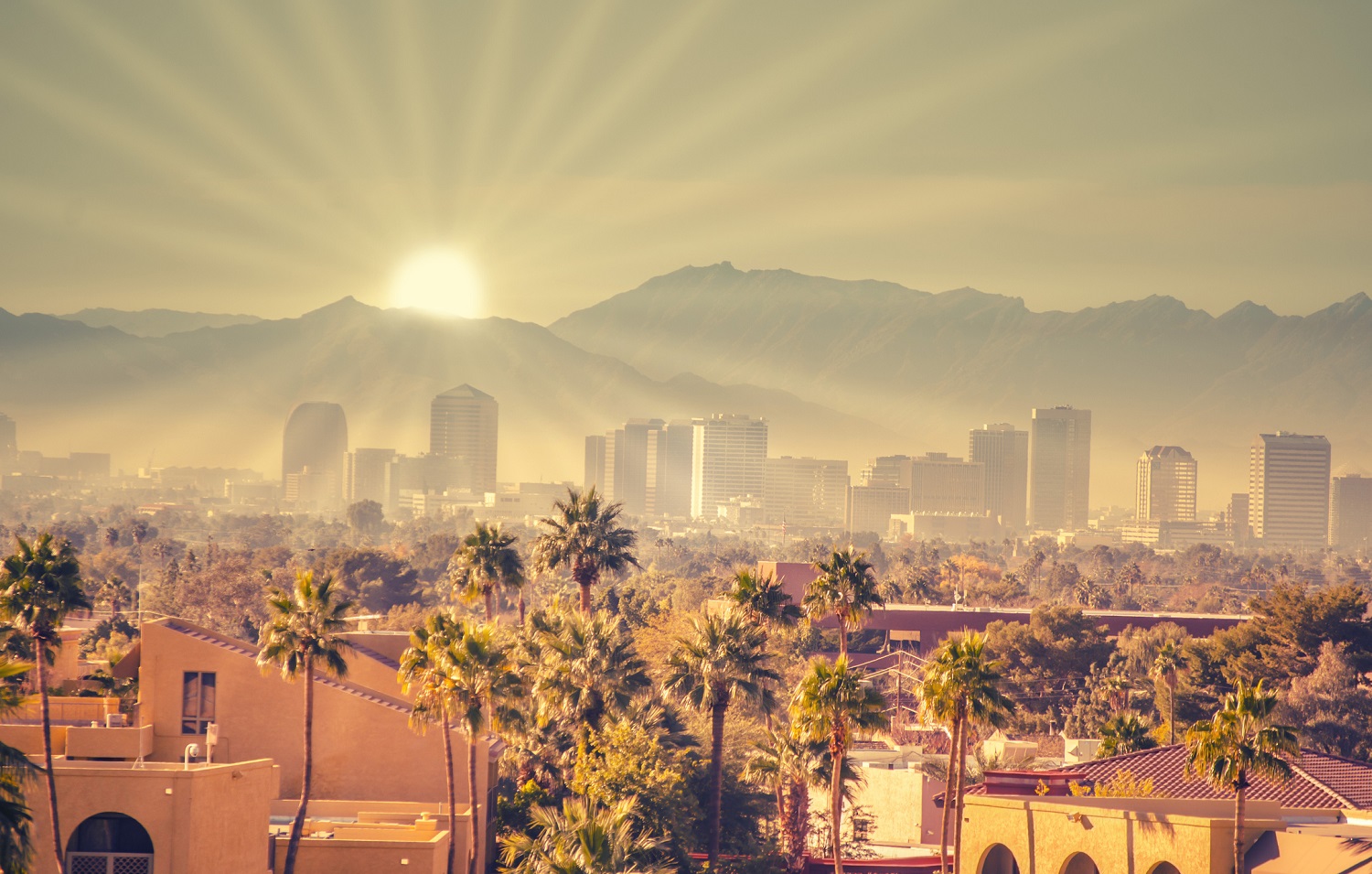 Welcome to Phoenix, Arizona, population - actually, let's wait until the 2020 U.S. Census is finished so we can get a more accurate figure. If you really need a placeholder count, Wikipedia is calling it a cool 1.6 million souls; that number helps the city just barely slide onto the Top 5 Most Populous U.S. Cities list.
We happen to like Phoenix not for the golf courses and tennis clubs as much as we just think it's a really cool city. There are lots of things to do here, and we're a pretty close traveling distance to some really neat destinations, both in our own state and in neighboring states.
If you're thinking of relocating to Phoenix, welcome to your Phoenix primer. There's a really good chance you're going to like it here. Whether you arrive via the Sky Harbor International Airport, Union Station, the bus depot on East Buckeye Road, or by your own conveyance, we want you to be happy here.
One of the first things you're going to need to get sorted out is where you're going to live. You'll want a place with air conditioning, obviously, because the weather gets to temperatures in excess of a hundred degrees Fahrenheit here in the summer. You can search the internet for places to rent, or contact one of hundreds of local real estate agents who would be happy to help you get settled in; it would be nice if a website for short-term furnished apartment rentals like Zeus Living would one day come into the Phoenix area.
Incidentally, "the Phoenix area" actually includes more than just the City of Phoenix (population… oh yeah, we already covered that). It includes 10 whole other cities, believe it or not - like Mesa, Scottsdale, and Tempe, for example - and the area is sometimes collectively referred to as the Valley of the Sun. Other names for it include the Phoenix Metro Area, the Salt River Valley, or just plain home sweet home.
Once you've got your lodgings situated, you won't want to forget the usual relocation checklist thingie that every other website has, like getting your mail forwarded, registering your car, getting an Arizona driver's license or identification card, updating your voter's registration, registering with the utilities companies, turning on your cable and internet, throwing away all the useless coupons you get when you move, and so on.
Then, if you're not from a state known for its desert heat, you'll want to acclimate yourself to surviving here when it's hot. The common tips are: drink lots of water, don't leave any living being - human, animal, or plant - in a parked car, and hold on to your winter clothes because when you've been baking in an oven for months on end, a cool breeze is going to hit you like an arctic blast.
The food culture here in Phoenix will make foodies happy. One of the top-rated Mexican restaurants in the land is called Barrio Cafe, located on N. 16th St. If you're looking for steaks, classic cocktails, and plush, red leather booths, be sure to visit Durant's on N. Central Ave. Little Miss BBQ is so good it's known to even get a thumbs-up from grizzled Texan barbecue snobs, and Pizzeria Bianco is one of the most famous pizza restaurants in the world.
The Valley of the Sun is a great place to get outdoors, provided you protect yourself against contracting a case of good old-fashioned heat stroke. There are hiking trails for beginners and experts alike, and as we did allude up at the top, there are more golf and tennis courses than you'll know what to do with.
All in all, we like it here, and we think you will, too.